Financing for Last Mile Delivery Companies
Invoice Factoring for Delivery Companies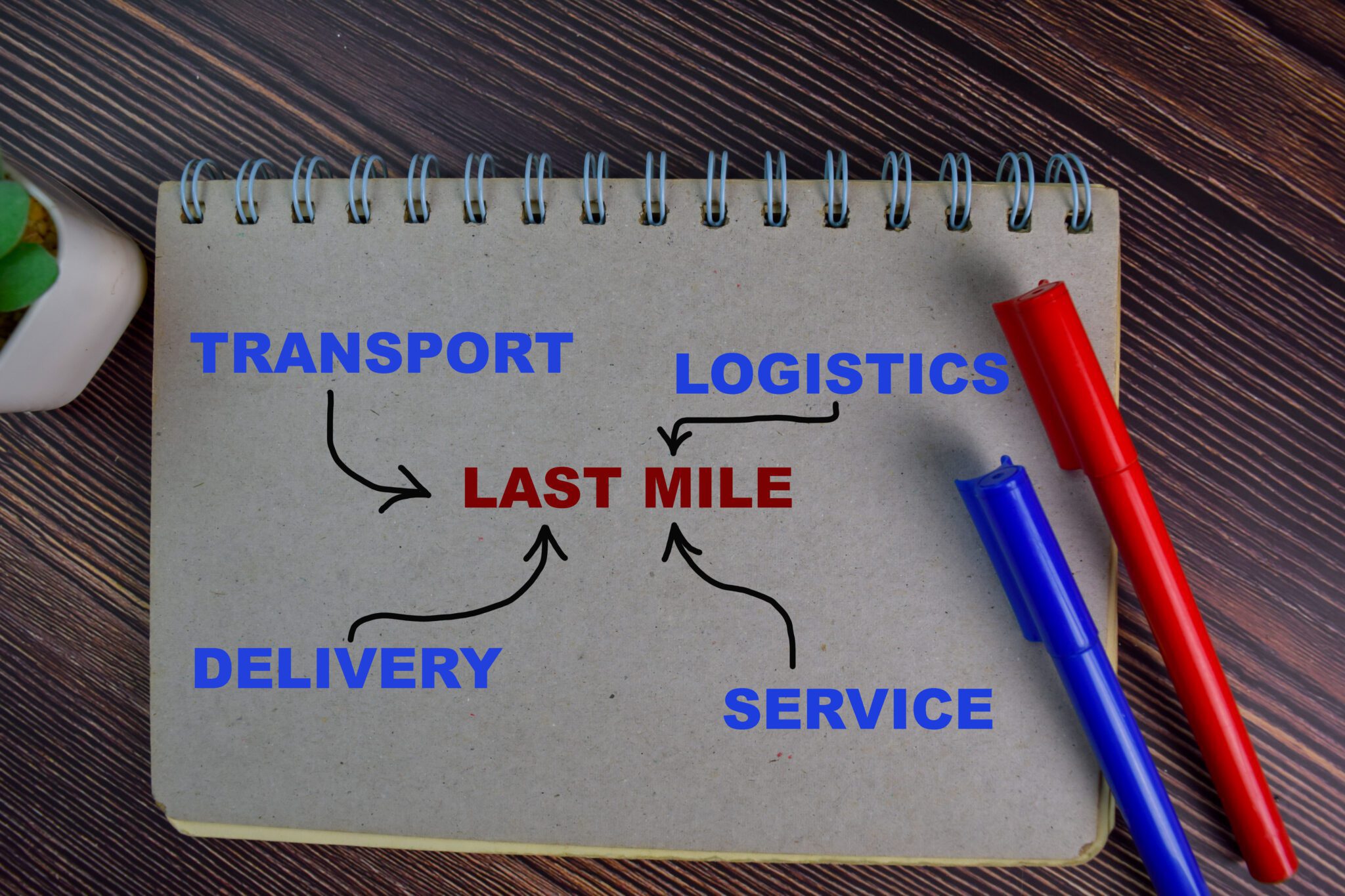 Invoice Factoring Solutions for Curbside, Threshold, and White Glove Deliveries
Invoice Factoring for Delivery Service Companies Summary
Last mile deliveries are the final frontier for trucking companies. However, last mile deliveries can have a whole different meaning and delivery area for South Dakota versus Miami. Freight factoring services for modern transportation companies such as last-mile delivery providers, couriers, and transporters from the transportation hub are possible with the best trucking factor. Delivery service companies require mainstream financing (that is tough to qualify for) for alcohol, restaurant, and hospitality courier operations.
Factoring companies help bridge cash flow gaps for transportation companies with creditworthy customer invoices. Accordingly, the fast-funding process helps cover payroll expenses, vehicle overhead, and business costs across the supply chain. We understand the challenges of last mile, and Bankers Factoring can be your best logistics partners when it comes to maximizing your real time delivery operations and service level with credit protection and working capital.
Amazon Prime has set consumers' expectations, and your job is to turn short-distance, last-mile delivery into a profitable business as part of the supply chain. You need money to get goods from distribution centers and third-party fulfillment centers to the end user. The delivery logistics, brand loyalty, time consuming planning, order fulfillment, and shopping experience are permanently tied together. Consumer expectations have never been higher as they get comfortable with the delivery options and choices in e-commerce.
You can also read invoice factoring for delivery companies.
Complete an online funding application if your freight business extends customers' credit, causing delays in your cash flow. Niche transportation companies need freight factoring solutions to grow sales.
What is last-mile delivery factoring or last-mile factoring?
Invoice factoring services provide working capital to businesses with cash flow sitting in open accounts receivable (A/R). Factoring invoices is the sales of your receivables to a factoring company. Accordingly, selling invoices helps businesses bypass extended credit terms and long waits for customer payment.
For example, last-mile delivery companies complete routes daily but wait for 30, 60, or 90 days for commercial customers to pay. The purchase and sale of invoices put cash flow in businesses without debt or equity financing.
Last mile factoring is tied in with e-commerce invoice factoring.
Keep reading the full article, What is Freight Factoring in Trucking?
What types of delivery service companies use factor financing?
Local delivery courier services that conduct business with the government or business entities can obtain financing through factoring. Last-mile delivery financing helps provide all companies with mainstream funding. Niche service providers and startups need help to secure funding sources.
Please read our entire trucking factoring article.
Depending on state and local regulations, your business has many opportunities for customer deliveries to transport different products. For example, Wine and Spirit factoring for local service providers can enable your business to supply logistical support to multi-unit locations.
Last Mile Fast Delivery Types Include:
Restaurant Depot Delivery
Alcohol Delivery
From retail companies distribution center
Food delivery
Hospitality Couriers
Rural delivery destination
Local and regional transportation
Meeting high customer expectations
Consumer Delivery Services
Last-mile delivery for e-commerce companies (for example, Amazon)
How does invoice factoring for modern transportation companies work?
Transportation delivery companies can obtain working capital by selling receivables to cover payroll funding, fuel costs, and general business expenses. Modern technology has made integrating factoring services into your last-mile operations easy. For example, most trucking companies, couriers, or drivers scan deliveries in real-time, which helps factoring companies verify completed services.
Factoring is easy if your company moves long hauls, local service deliveries, or bulk materials. Your transportation company can receive funding in 3 to 5 days. Here is how:
Complete an online funding application with a copy of your delivered invoices
Bankers Factoring, a factoring company, verifies your invoices and provides cash funding within 3 to 5 days.
Bankers Factoring advances 80 to 93% of your total receivable value on the same day as your account setup.
Delivery service company receives the final cash disbursement once their invoices are paid in full less a discount called the factoring rate.
Is factoring worth it for last-mile logistics companies?
Freight factoring is an invoice factoring service that helps last-mile delivery businesses obtain capital funding. Accordingly, factoring is a fast process that ensures you are paid within five days of submitting your invoices for completed runs. No matter the customer payment terms, trucking factoring is worth it for logistics companies that need cash flow solutions.
Benefits of factor financing for last-mile delivery companies:
Fast funding process of 3 to 5 days after your application.
Cover staffing and payroll funding expenses for the delivery drivers in the gig economy.
Provides cash to cover vehicle costs and reduce overall delivery costs on delivery routes.
Invest in delivery technology improving air quality and hire delivery personnel.
Improve the customer delivery experience and customer loyalty.
Provides capital for startups in the delivery solution space.
Covers gas, insurance, and delivery vehicles maintenance bills.
Have money for route planning, route optimization, and logistics management software.
Improve transportation operations.
Have money for both rural areas and urban areas-delivery problem areas.
Bad debt protection – coverage from uncollected receivables.
Last Mile Delivery Funding Example
Your transportation company has a variety of invoices from Wine, Spirits, and Alcohol delivery, plus restaurant and hospitality supply deliveries as part of your delivery process. Your business sells $100,000 of open invoices to Bankers Factoring.
In exchange for purchasing your receivables, the factoring company agrees to an 85% cash advance with a 2% discount rate per 30 days. Thus, your transportation business receives $85,000 on the same day as your account is set up. Once your invoices are paid within the 30 to 90 day terms, you accept the remaining $13,000 balance. In this example, the factoring company collected $2,000 in discount rates.
Please read our article on trucking A/R factoring in 2023.
The Best Non-Recourse Factoring Company for Next Day Delivery
Non-recourse factoring with the best company provides transportation delivery companies with bad debt protection. Bankers Factoring includes coverage for your last mile company when selling invoices to protect your cash flow lines. If your customers declare bankruptcy or become insolvent and cannot pay bills, we take on the bad debt risk. The decision for companies to use factoring services is easy.
Up to 93% cash advances on the same day as account setup
Non-recourse factoring services include bad debt coverage
Qualification based on the credit quality of your customer invoices
Access up to $4,000,000 per month in factoring services
Overcome slow-paying customers in the shipping process
Final mile delivery funding experts for customer e commerce retailers deliveries
Expand your business with untied-up funds
Improve your cash flow, delivery process, customer service, and customer satisfaction using our cost-effective funding solution for short-haul, last-mile delivery services. A delivery driver wants to be paid weekly and drive delivery trucks in great shape; with our invoice factoring have the funds to grab market share and improve the customer experience with minimal factoring fees added to your shipping costs.
We understand time-critical delivery dates, the shipping process, and delivery scheduling. Let Bankers be your funding source in the logistics industry and make last-mile problems go away.
Ready for the owner-employees of Bankers Factoring to help you grow your company with our award-winning invoice funding, including bad debt protection? Use our fast online factoring application or call the toll-free number 866-598-4295