Same-Day Delivery Company Invoice Financing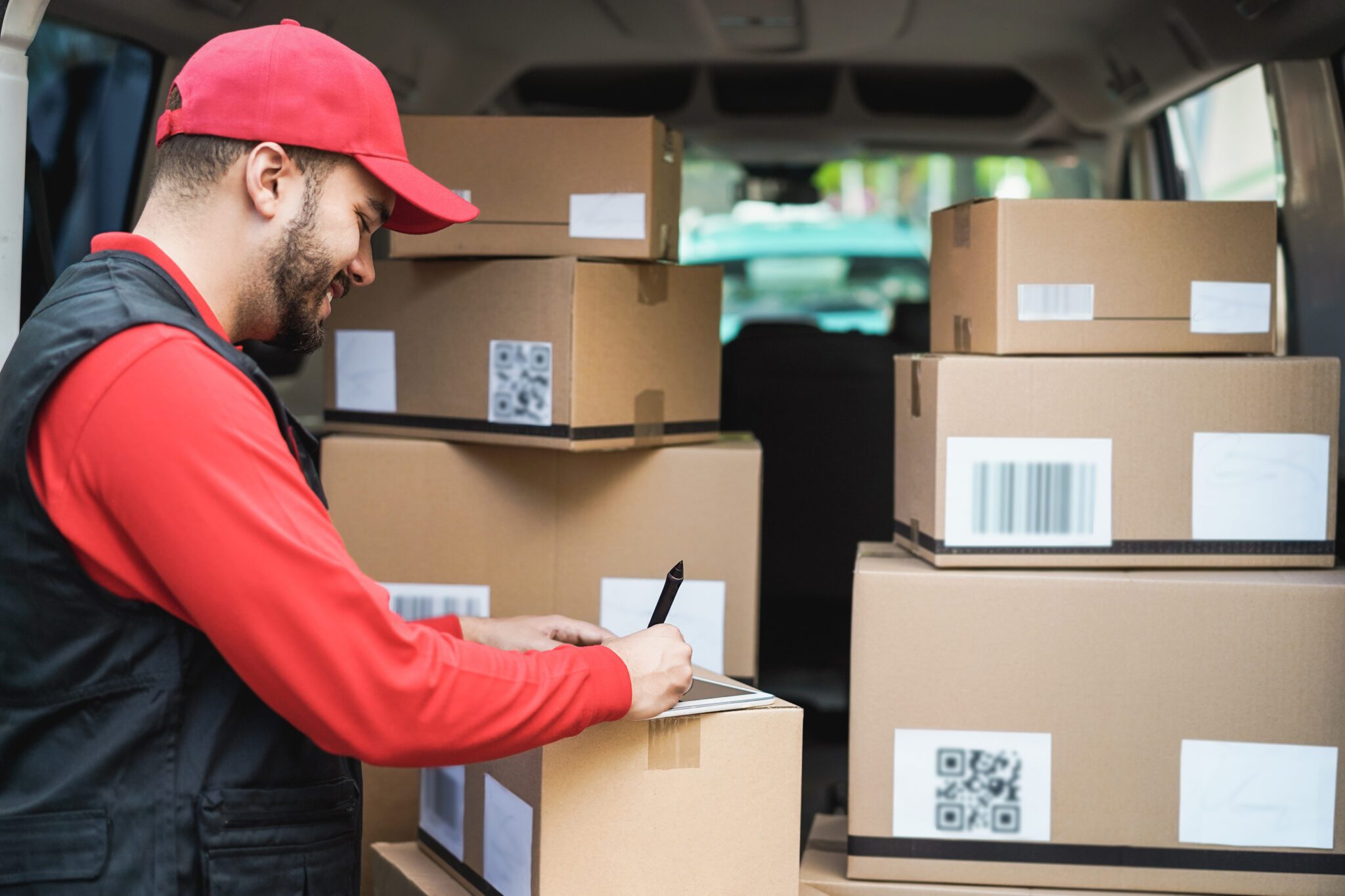 Through Invoice Factoring, Delivery Companies get Working Capital Faster.
There are over 1.2 million trucking companies delivering goods in the US. Many of these trucking companies met with a high volume of unpaid invoices on 30-90 day payment terms, creating gaps in cash flow. When faced with expenses such as payroll, vehicle overhead, and maintenance, delivery companies need their cash flow now, and invoice factoring bridges these gaps. An estimate of up to 60% of trucking companies use factoring services, and critical need for last-mile LTL factoring.
From startup freight companies to large-scale multinational operations, Bankers Factoring and our team of employee-owners have decades of experience working with trucking companies needing last-mile delivery factoring. Delivery companies complete routes daily, and as fuel raises in price and expenses such as payroll, vehicle overhead, and maintenance demand attention now, delivery service factoring keeps working capital flowing.
Learn more about the basics of invoice factoring.
What are the Steps for Delivery Factoring?
Whether it's a long haul, curbside, threshold, white glove, LTL, last mile, or local service delivery, transportation companies can easily obtain working capital by working with a freight factoring company like Bankers Factoring.
The 4-Step Delivery Service Factoring Process
After the delivery company completes its route, they submit an online funding application.
Bankers Factoring will begin the invoice verification process, ensuring that the goods have been fully delivered.
Often on the same day as the company's account setup, the delivery company advanced 90 to 93% of the total value of the invoice.
Bankers Factoring collects the remaining payment from the customer and issues the remaining value of the invoice to the delivery company, less a factoring fee.
The Advantages of Delivery Company Cash Flow Now.
Once delivery companies receive their same-day funding from Bankers Factoring, there is no limit to the use, and the many expenses a delivery company faces can be covered with ease.
New fleet or equipment
Fuel costs
Preventive and routine maintenance
New sales
Staffing and payroll funding
Insurance bills
With invoice factoring, trucking companies are able to forget about the stress of getting their invoices paid and focus on their own operations with the full benefits of available working capital.
Why is Delivery Company Factoring Great for Trucking Companies?
Ther are over three million truck drivers employed in the US, and 11% of these are self-employed. Tied-up cash flow is a serious problem – when there is no available capital, invoice factoring addresses and remedies this issue.
With working capital from Bankers Factoring, trucking companies are able to pay delivery drivers faster, improve delivery times, better the delivery process by paying out expenses faster and taking on more loads.
You can also read what is freight factoring in trucking.
Benefits of LTL Freight Factoring Services.
Some of the benefits factor financing provides to transportation companies include fast and predictable funding, bad debt protection, simple qualifications, and flexible terms.
Fast and predictable funding
When working with Bankers Factoring, we are often able to provide same-day funding. Last-mile delivery companies often use easily verifiable online or scanning systems to verify that the goods have been fully delivered in real time, making the invoice verification process especially quick and efficient. Invoice factoring also makes cash flow predictable and reliable, as delivery companies are able to have access to their cash without the worry about whether the customer will pay the invoice or not.
Invoice factoring is not a loan, thus no debt involved, avoiding any potential risk. Bankers Factoring is also a non-recourse factoring company.If customers declare bankruptcy, become insolvent, and cannot pay bills, we will absorb this risk. Using our own credit insurance policy, trade credit experience, and strong balance sheet, we provide security, and peace of mind. Learn more about bad debt protection.
Simple qualifications and flexible terms
Getting approved for factor financing is simple and easy. Factoring companies focus on the creditworthiness of the delivery company's customer instead of the delivery company themselves. This will open doors for startups and those without strong credit. Invoice factoring should run under flexible terms. Ulike some loans that restrict what the use of cash, the delivery company must use the cash for any business costs that arise.
Why Work With Bankers Factoring?
Is invoice factoring right for your delivery company? With a strong understanding of the trucking industry, Bankers Factor has been providing working capital to transportation companies since 1998. As a non-recourse factoring company that provides bad debt protection, we always dedicated the best possible service.
What Does Bankers Factoring Have to Offer Same-Day Delivery Companies?
Unlimited cash flow and untied funds
Fund the complete supply chain
Low factoring rate with great customer service
Non-recourse service that provides bad debt protection
Up to 93% same-day cash advances
24/7 online reporting portal
Free credit checks
Credit quality based on customer invoices
No more stress over slow-paying clients at 90 days
You will enjoy the trucking company factor finance customer experience at Bankers Factoring. We are excited for you to join our family of well-funded entrepreneurs.
Ready for the owner-employees of Bankers Factoring to grow your business with our award-winning receivable factor financing, including bad debt protection? Use our fast online factoring application or call 866-598-4295.