Financing for Transportation Companies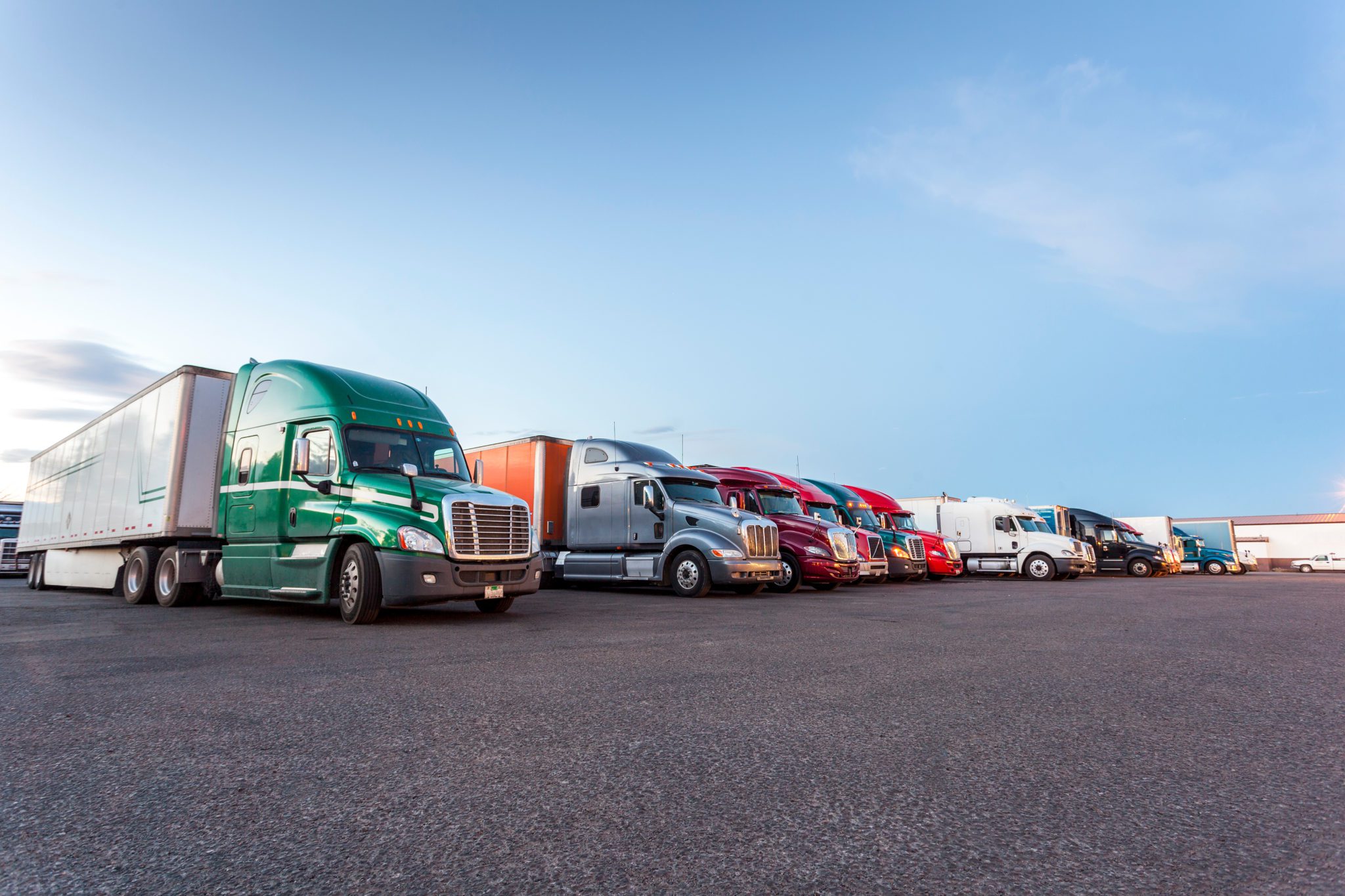 Trucking and Invoice Factoring
The US economy depends on over 1.2 million trucking companies to deliver goods throughout the country. However, many trucking company owner-operators are small business owners who fight cash flow gaps from extended payment terms. Nothing is worse than our clients being held at the mercy of their commercial customers who require net 30, 60, or 90-day terms. But with rising fuel costs, entrepreneurs cannot wait for payment.
At Bankers Factoring, we work with trucking companies in every industry, offering freight factor financing. Trucking invoice factoring provides trucking companies with immediate cash flow to pay for fuel, maintenance, and payroll funding.
In today's market with running inflation, cash flow gaps hurt more than in previous years. However, we work with US-based trucking and transport companies to provide fast-factor financing.
Learn more about our same-day factor financing for haulers, transporters, and freight companies.
What is trucking company factor financing?
Factor financing, freight factoring, or invoice factoring is a form of fast business funding. Freight Factoring is when a trucking company sells its open receivables or invoices to Bankers Factoring for immediate working capital.
Factor financing is a simple process that does not require strong credit and provides same-day cash funding. So by selling your invoices to Bankers Factoring, we immediately fund up to 93% of your total invoice value.
Visit our previous article to learn more, "What is Freight Factoring?"
Why use trucking company factor financing?
Freight companies run into a lack of working capital and require quick funding. But freight factor financing is much faster than traditional bank lending. As business owners look to scale their businesses, they experience cash flow issues from the cost of equipment, operations, payroll, and current historical inflation rates.
Using same-day factor financing, Bankers Factoring offers many benefits to our clients.
The reasons why small trucking companies need working capital are simple:
As freight company owners make financing decisions, paying their employees on time is critical. As trucking companies grow and acquire new routes, employees, and businesses, they can run out of cash reserves if they do not plan accurately. By selling your invoices, you eliminate the guess of when you will get paid by your customers. Payroll funding is also a same-day cash flow solution that avoids Merchant Cash Advances (MCAs).
With the US national average diesel price at $5.12, freight companies cannot wait for slow-paying customers as gas prices continue to increase from low production, the Russian invasion of Ukraine, additional supply chain disruptions, and changes in market sentiment.
New Trucks, Trailers, and Equipment
Trucking companies can use their immediate cash funding to finance new equipment. Thus, this enables owner-operators to grow their business by adding new routes and more drivers – increasing their business volume. Non-recourse invoice factoring also helps transportation companies forecast more predictable cash flow to run their business.
Preventive and Routine Maintenance
Oil changes, tire rotations, new tires, and other upkeep become costly as your freight business grows. But we provide Trucking Companies with unlimited working capital so they can secure multiple contracts with commercial or government clients at one time.
Business Expenses and Overhead
Trucking factor financing funds help owners pay taxes, insurance, terminal lease, and other general expenses. Hence, invoice factoring is a time-tested solution helping transportation providers finance their business operations.
How Does Trucking Factor Financing Work?
Trucking company factor financing follows the same steps are traditional invoice factoring transactions and agreements. Many business owners are misled to believe factor financing is a complicated service. Read our article to be aware of the trucking factoring pitfalls.
In the simplest form, if your freight transportation company has open invoices for work delivered to a commercial or government customer, you can qualify for same-day factor financing. Visit our previous article to learn more about invoice factoring qualifications.
You sell your open invoices to Bankers Factoring to exchange immediate cash funding for up to 93% of total accounts receivable (A/R).
What Is the Process of Trucking Factor Financing?
Freight factoring is a business financing agreement where the client sells their customer (account debtor) open A/Rs for working capital. Trucking factor financing transactions are completed in five steps:
The process of truck factoring is simple:
The driver hauls and delivers loads for customers.
Send a copy of your invoice(s) to Bankers Factoring.
Get paid up to 96% of the total invoice value on the same day as approval.
Bankers collect payments from your customer.
The account debtor sends payment to the Bankers Factoring and funds the remaining invoice balance, less our factoring fee.
What Are the Costs of Trucking Factor Finance?
The costs of freight factoring transactions vary based on a couple of critical areas. The amount you are factoring will make your factoring rate go up or down. Bankers Factoring offers competitive rates starting at .75%. The larger your factoring line typically, the lower your rates.
The creditworthiness and payment history of the account debtor, our client's customer, is essential in assessing the risk of the transaction. Luckily at Bankers Factoring, we take on the credit risk. Yes, we provide our clients with bad debt protection through A/R insurance.
Lastly, the transaction or agreement's time plays a part in the overall fee. The only fee with Bankers Factoring is our factoring fee. There are no hidden costs or fees with the Trucking Factor Financing service.
Why is Bankers Factoring for Trucking Companies?
Over the years, our team of employee-owners has worked with startup freight companies to large-scale multinational operations. We understand how hard it is to swipe credit cards to eat dinner when you can barely pay your employees. Our non-recourse trucking factor financing emphasizes our clients and their business success.
Trucking companies work with Bankers Factoring because we provide adequate working capital through:
Providing credit insurance – we take on the risk
Same-day funding up to 96% of total A/R value
Access to unlimited working capital
Tiered pricing for the startup trucking company
Competitive rates start at .75%
Providing an outsourced A/R department
24/7 online reporting portal