Solving Cash Flow Issues with Bankers Trucking Factoring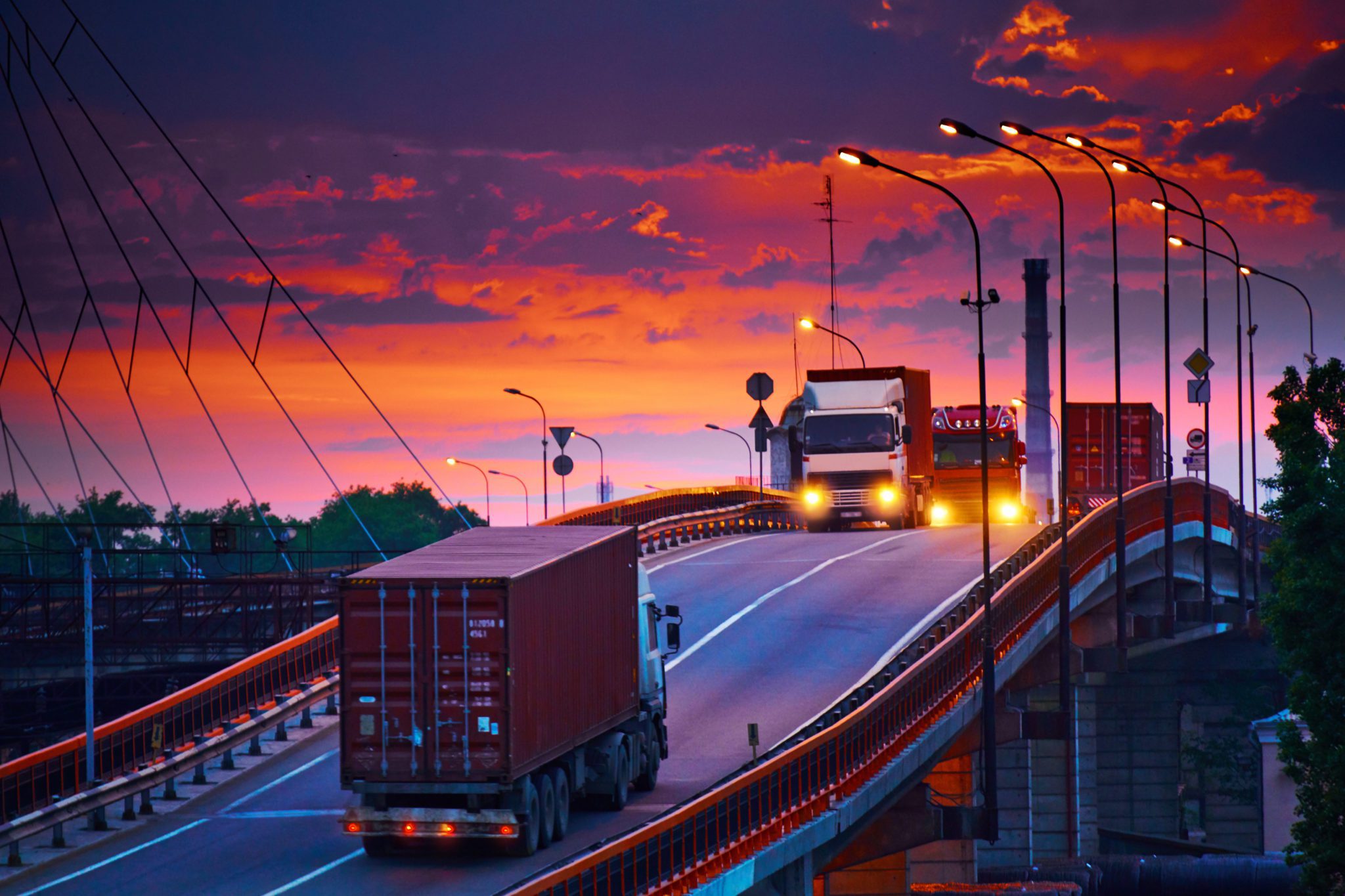 Is Bankers Factoring the Right Trucking Factoring Company for you?
Trucks move 72% of US freight by weight, with over 97% of trucking companies operating fleets of less than 20 trucks. Thus, if you are an owner-operator with a small fleet, it is difficult to wait for 45 days or longer to get paid for your delivered truckloads. Furthermore, statistics show the average Days Sales Outstanding (DSO) for trucking is 52 days and getting longer every day.
How do you cover payroll, fuel, and truck payments when you are lacking cash? What is freight bill factoring, and does it make sense for your trucking company?
What are Freight Factoring Services?
Freight invoice factoring, also called trucking or transportation factoring, is a cash flow solution for businesses to sell their invoices (accounts receivables) for delivered loads and receive immediate payment at a discounted rate.
For example, your truck picks put goods at location A and delivers the goods to location B. Then, the shipper or freight broker pays you for the service. The industry average is 52 days to receive payment after delivery, and some companies can take up to 90 days to pay. However, by freight factoring, you sell this invoice to Bankers Factoring in exchange for immediate payment of up to 93% of the account receivable (invoice) value minus fees. If you want to learn more about why companies utilize invoice factoring, then please see our previous article Why Companies Use Factoring.
Small businesses, owner-operators, and startups struggle to pay bills and employees when they wait for 90 days or more to get paid for completed hauls. However, cash flow is tight for small operators. But Bankers Factoring can help your trucking company's cash flow.
Visit our How to Start and Fund a Trucking Guide for more information about freight invoice factoring.
The Freight Bill Factoring Process
Freight invoice factoring, also called trucking accounts receivable factoring, shortens your time to receive payment. In fact, trucking factoring is executed by submitting your invoices to Bankers factoring and receiving immediate working capital after approval.
Thus, here is a summary of the freight factoring process:
You haul a load between two locations
Submit paperwork to Bankers for approval. See our article 8 Requirements for Factoring.
Same-day funding after approval of up to 93% of receivables
Your broker or customer pays Bankers Factoring directly
We then release the remaining invoice amount less our fee, also called the factoring rebate
With over three million truck drivers employed in the US and 11% self-employed, trucking companies cannot run out of cash. Drivers need to be paid, and if your business has no available capital, how will you retain your staff? Or how will your business survive?
Accounts Receivable Trucking Factoring from Bankers Factoring provides the cash flow necessary to fund your business operations, avoid turning away loads, and pay your staff on time!
The ability to pay out expenses and take on more loads is how invoice factoring helps trucking companies. Increased cash flow provides more opportunities to invest in a new truck and pay additional drivers to pick up more loads.
Why Owner-Operators Benefit from Freight Factoring
With over 813,000 private carriers in the US, your company is not the only one facing untimely customer payments. On average, US-based companies were paying suppliers 58 days late during the first quarter of 2021. Owner-operators can eliminate their lack of cash with the Bankers Factoring Invoice Trucking Program. Bankers Factoring and our owner-employees benefit trucking companies and help owner-operators grow their businesses.
We remove the burden of collecting payment
Owner-operators can focus on business development
Quicker profit payouts
fuel cards & fuel advances are available
back office support
free credit checks
Pay off old debt
Fill open staff positions
Trucking companies lacking the financial strength and credibility to obtain traditional loans benefit from our easy approval process. Our invoice factoring can solve your cash flow issues if you are an owner-operator with poor credit or a distressed financial situation. Invoice factoring approval relies on your customer's creditworthiness to repay Bankers.
Invoice factoring is a tool for avoiding new debt and keeping new liabilities off your balance sheet. There is no principal balance and monthly interest fees with Bankers Factoring. We take a small, one-time payment from your load invoice with our reliable services and no hidden fees. Once you receive your same-day funding from Bankers, you can put your cash to use:
New fleet or equipment
Fuel
Preventative maintenance
New sales or customer acquisition
Leases
Insurance
Taxes
A Prime Revenue survey of suppliers found 60% needed to contact their customers from 1 to 10 times per month for collections and accounts receivables. More than 10% of participants were required to reach their customers more than ten times per month about receiving payments in the same study.
As an owner-operator, you do not have time to run down customers for payment with a small fleet. Invoice factoring with Bankers eliminates these headaches and cash flow issues if you constantly chase your customers for collections.
How Bankers Factoring Helps Trucking Companies
Trucking invoice factoring with a freight factoring company like Bankers Factoring enables our clients to outsource accounting functions, sustain consistent cash flow, and enhance business operations.
Customers failing to pay goes away
No hidden fees
Easy to understand factoring agreement
Online bill of lading & invoice uploading
Up to $5 million invoice factoring lines are available
Same-day funding after approval
We qualify freight brokers on your behalf
24/7 online reporting
In 2020, gross direct freight revenues exceeded $732 billion in revenue from trucking, accounting for over 80% of the USA freight bill.
Trucking is the cornerstone of our economy, delivering goods for all industries, imports, and exports. From food and beverage to oil and gas or technology companies, our economy relies on trucking companies to transport goods across the country.
Is Bankers Trucking Factoring Right For You?
If you are an owner-operator, small trucking company, or startup freight provider, ask yourself the following questions below.
If you answer 'yes' to any of these, it is time to reach out to our owner-employees and solve your cash crisis.
Do my customers pay late?
Is cash flow hindering your business growth?
Are slow-paying customers impacting my ability to pay my vendors on time?
Do I have issues related to my creditworthiness?
Do I know if the broker/shipper will pay me before taking a load?
Am I spending valuable time making collection calls?
To learn more about invoice factoring, visit our previous article Pros and Cons of Invoice Factoring. With a deep understanding of the trucking industry, Bankers Factoring wants to be your freight factoring company with a trucking factoring program designed just for you.
Trucking Industry Data Source:
https://www.trucking.org/economics-and-industry-data
Ready for the owner-employees of Bankers Factoring to finance your freight business? Call 866-598-4295 or go to Bankers-Factoring-Application.