FEMA Factoring for Hurricane Ian
Fire, Hurricane, Winter Storm, Tornado, Earthquake Contractor Financing
Fast Funding for Natural Disaster Government Contractors
According to NOAA, in October of 2021, the US reported eighteen weather or climate-related natural disasters exceeding $1 billion in losses. Invoice factoring can provide your business with additional working capital for sales opportunities presented for disaster recovery. Business owners cannot control acts of God, leaving their businesses needing repairs, maintenance, debris removal, water abatement, and other recovery activities to sustain operations. Invoice factoring will help disaster recovery contractors capture opportunities created by natural disasters and eliminate cash flow issues.
Natural disasters destroy communities from the ground up and paralyze local economies and small businesses. For example, the recent tornado in Kentucky that impacted Illinois, Arkansas, and Tennessee is just one example of how these events can damage our businesses across a region. Bankers is proud to assist businesses and government contractors who specialize in restoring storm areas and lifting the local economy back up.
If your business is invoicing customers from multiple states or regions, our local offices throughout the USA are ready to assist you as the most dependable natural disaster invoice factoring company in America. We have dealt with the Corps of Engineers, Disaster Response Registry, and Disaster Response through the SAM system for award management.
Bankers Factoring provides invoice factoring, also called accounts receivable factoring, when our US businesses need it most. Our quick approval process and reliable services assist companies with same-day funding for necessary recovery expenses. Our Bankers Factoring government contract funding team is experienced in FEMA and other government contracts and is ready to assist.
Some typical expenses that government and natural disaster invoice factoring can pay for include:
Equipment maintenance
Payroll
Material and Supplies
Overhead
Travel & Hotel bills for Workers
Sales and Marketing Efforts
Invoice factoring helps companies that take on disaster recovery projects from large commercial clients or government entities. Sometimes businesses need to turn away new customers because they do not have the funds to service the account. Bankers Factoring eliminates cash flow issues for companies working in disaster recovery.
You can also read our article on government contract financing solutions.
Why Factor Your Invoices for Disaster Relief Projects?
If your business works in restoring disaster areas, you cannot take 60-120 days or more to get paid. Government entities often have extended payment terms when working on disaster recovery projects from hurricanes, tornadoes, and floods. In such complex situations, running out of cash cannot happen. Factoring is a tool that provides immediate funding for any of your business operations. Many contracts are awarded through the state, local, or other government levels.
Here are the benefits of invoice factoring for disaster recovery:
Businesses with poor credit qualify
If your business is in a distressed financial situation from poor credit from the huge swings in disaster work, it can help be hard to obtain working capital quickly. Also, startups lacking established financial statements will struggle to get traditional business loans. Invoice factoring is an option for businesses lacking the financial position or strength for bank lending. Especially when your new sales opportunities need to close quickly.
Invoice factoring is based on the customer's creditworthiness who pays the invoice. Bankers Factoring looks at your customer profile and background. If you struggle to find funding, you can lean on your customer's credit with Bankers Invoice Factoring.
Same-Day Funding
Traditional bank loans take weeks and months for approval and funding to complete. Natural disasters happen quickly, requiring working capital just as quickly. Businesses cannot wait months for bank financing or for their customers to pay their invoices.
Bankers Factoring provides same-day funding after approval. In less than 24 hours, your business has funds deposited directly into its checking account.
Pay your Employees in a Timely Manner
In times of economic stress, such as natural disasters, it is essential to have the capital to meet payroll. Without our frontline employees, our businesses could not carry out recovery efforts. Even if your company is staffing positions conducting disaster restoration, you can sell your invoices to meet payroll.
Invoice Factoring is a robust tool that can grow your business during uncertain economic, social, or environmental times. Bankers Factoring works with companies in many industries. During times of disaster recovery, here are some of our client's industries of expertise:
Less costly than an MCA loan
Obtaining traditional financings such as an SBA, FEMA, or a business loan from your bank can cost more in the macro than invoice factoring. Invoice factoring is an alternative form of funding that is very cost-effective. Bankers Factoring provides a cash advance of up to 93% of your invoice value and the remaining 10% once your customer pays less our factoring fees. Our competitive factoring rates, as low as 01.1% per 25 days, help our clients sustain business operations and new growth.
Single Client Factoring
Bankers Factoring offers single clients factoring when banks, lenders, and other factors walk away. Our employee-owners understand the importance of closing new deals from natural disasters. By selling Bankers Factoring your accounts receivables, natural disaster contractors bypass waiting for 90-days or longer for payment on your outstanding invoices.
If you are a startup or small business and conduct business with even one sizeable commercial or government customer, Bankers Factoring can provide cash quickly. Why wait for these large companies to slow pay and hurt your business and employees? Invoice factoring for natural disasters or government disaster contractor financing from Bankers Factoring can help.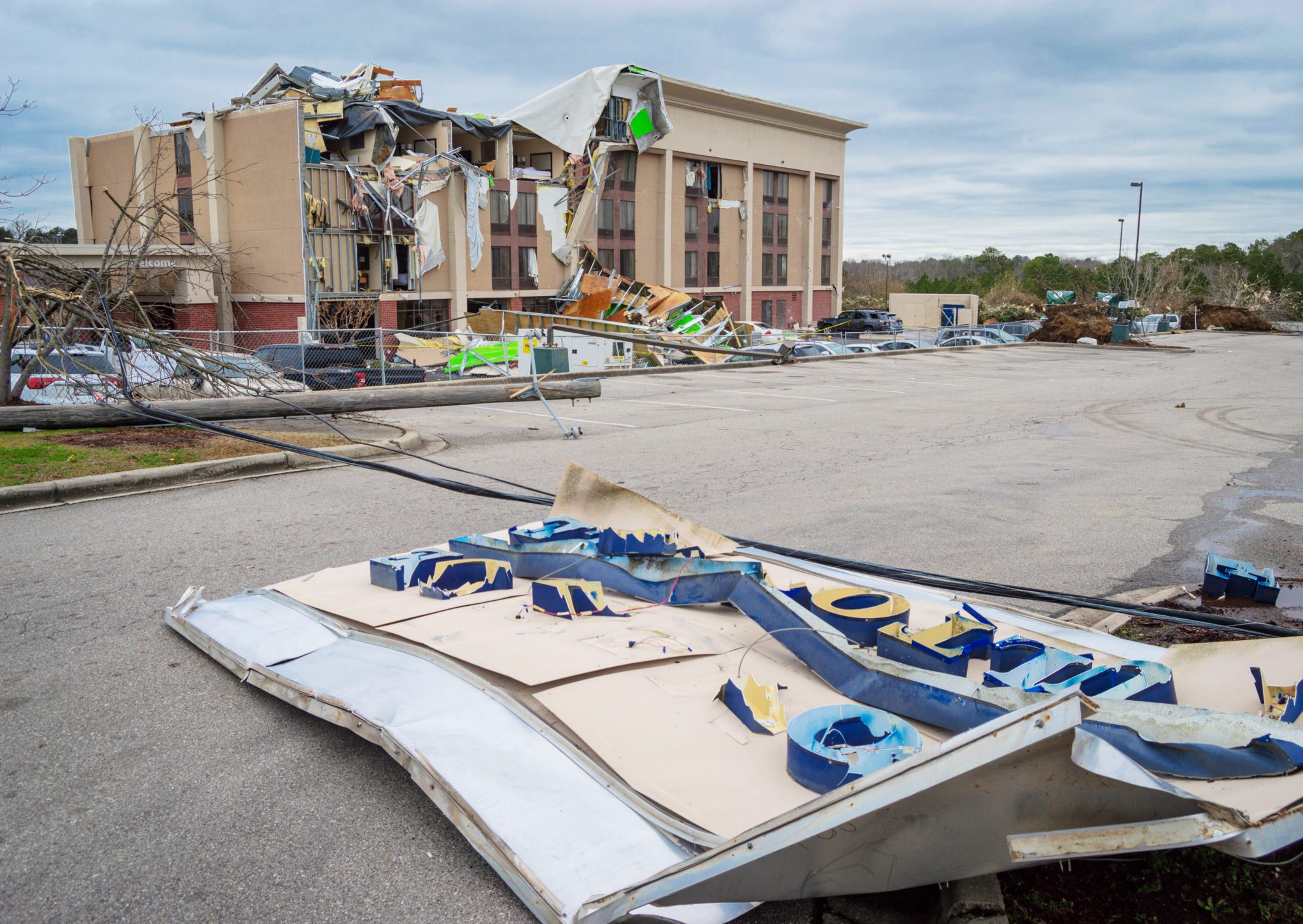 Startups Qualify
Companies just getting off the ground need working capital. Unexpected events like a natural disaster can land your business its big break and first large contract. Startups lacking sufficient cash reserves or liquid assets need a source of working capital to take on new business and cover operating costs.
If your business has invoices from creditworthy B2B or B2G customers, Bankers Factoring can advance up to 93% of your accounts receivable value. Bankers Factoring eliminates your cash gaps and collects payment from your customers months later when they pay. Startups need working capital to take on more business during unforeseen natural disasters. We also have special programs for Veteran-Owned Government Contractors.
Companies with IRS or Tax issues qualify
Bankers Factoring does not turndown companies with IRS problems such as tax liens or tax compliance issues. We work with your company and the IRS to receive tax subordination, allowing Bankers Factoring the first claim on your invoices to fund you fast.
IRS lien subordination does not solve your tax problems. If the IRS issues you a certificate of subordination, the IRS tax lien remains just at a lower priority. Visit our previous article about invoice factoring with tax problems to learn more.
Please read our government contract factoring guide.
No Debt is Added to the Balance Sheet
Invoice factoring gives our clients a strategic advantage by not taking on loans. Traditional loans are called liabilities on the balance sheet since the balance is settled over time. Simply put, loans are paid monthly, reducing the overall liability amount.
Invoice factoring is when the business or the client sells their accounts receivable to Bankers Factoring. The invoices must be for delivered and completed work. In exchange for the invoices, Bankers Factoring provides debt-free financing.
Where can Bankers Factoring Help?
Bankers Factoring has local offices throughout the US, with a strong presence in the Southeast. Our main corporate offices are located in Dalton, GA, and Ft. Lauderdale, FL. Contact our employee-owners today to help your company leverage large government contract opportunities from disaster recovery. Learn more about Natural Disaster Factoring.
Ready for the owner-employees of Bankers Factoring to fund your disaster recovery FEMA government contracts? Call 866-598-4295 or go to Bankers-Factoring-Application.