Small Business Purchase Order Financing plus Invoice Factoring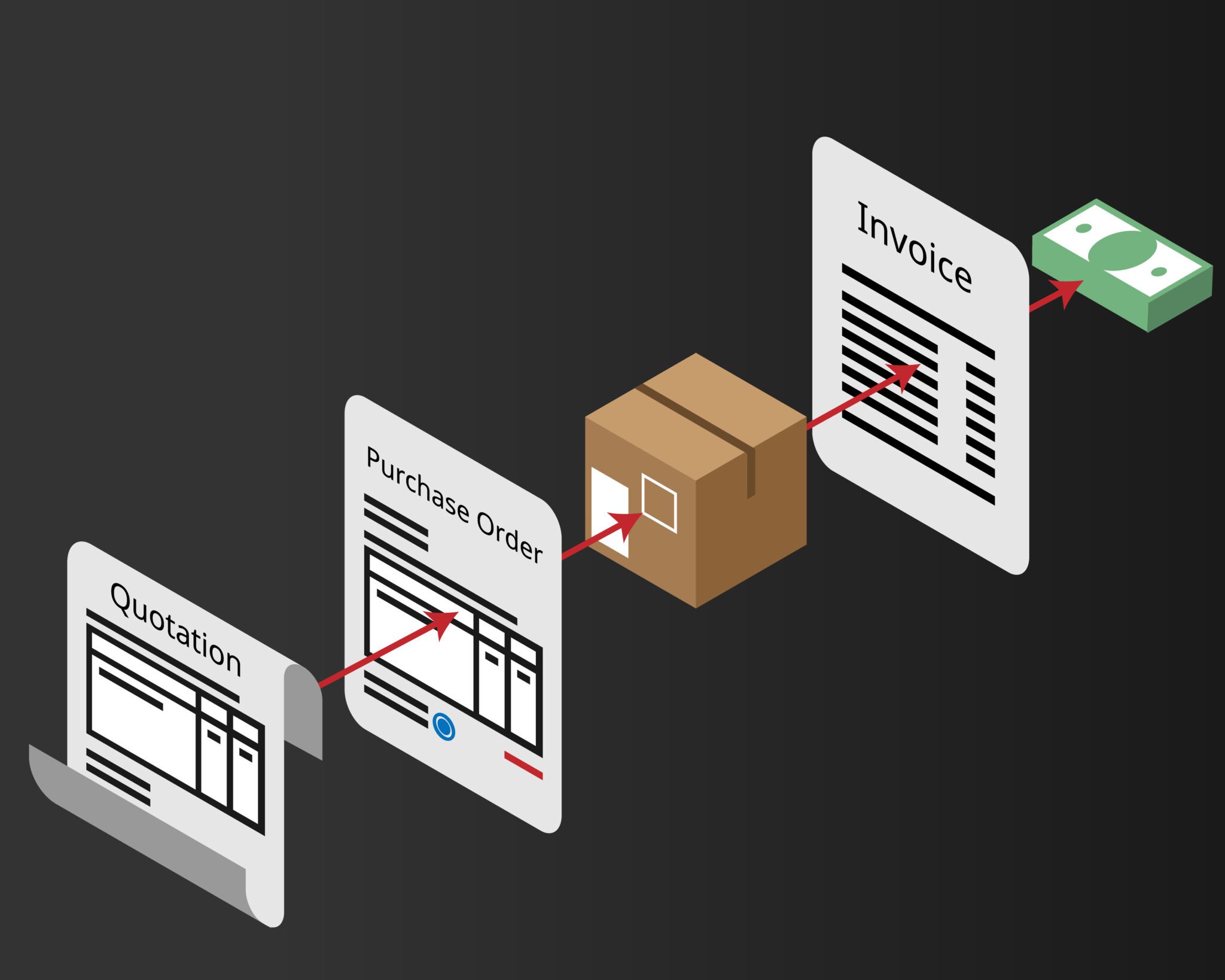 PO Funding for Small Business Summary
Purchase order funding, also called PO financing, facilitates the sale of physical goods, ensuring the buyer and seller are financially protected. PO financing helps small businesses lacking the financial position to acquire new inventory, grow their business, and overcome cash flow obstacles.
Purchase Order Financing for Startups
Startups, small businesses, and entrepreneurs run into issues when they receive large purchase orders from commercial customers but lack the working capital to finance the transaction. Small companies feel financial strain waiting up to 3 months for payment after goods are delivered. The extended operating cycle, especially with importing companies, makes it hard for startups to fund operations.
Purchase Order (PO) financing is the facility small companies need to fund new sales orders and future overhead. Small businesses selling wholesale distribution channels demand significant cash reserves or capital to fill orders. Cash flow issues make it hard to keep up with seasonal trends or unexpected new customers.
Complex supply chains and long international lead times stress small business owners. PO funding for small businesses bridges cash flow gaps, providing a finance facility to acquire and sell goods. Bankers Factoring PO funding enables startups to be competitive with larger companies.
PO funding provides the ability to fund large customer orders and create more significant economies of scale and profit margins. Bankers Factoring is a PO funding and invoice factoring company that helps small businesses secure working capital to operate more efficiently. Our flexible funding options grow as your business grows.
What is purchase order funding?
PO funding is a financing option for small businesses that lack the credit or working capital to fulfill the order. Small businesses lacking working capital have a difficult time purchasing new inventory. Purchase order funding allows your company to access working capital without balance sheet debt.
With Bankers Factoring, you receive 100% PO financing and access to unlimited working capital needed to grow your small business rapidly. We can fund the entire purchasing process from manufacturing, shipping, and order delivery to your customer, also called the account debtor.
Once the account debtor receives the goods and an invoice, the facility turns into an accounts receivable factoring scenario. This benefits our clients because they are advanced up to 93% of the invoice value, less PO funding and factoring costs. Your company has immediate working capital once goods are delivered, eliminating the 30, 60, or 90-day wait for payment.
Learn more in our previous article, "What is Bankers Trade Financing?"
How does PO funding work?
Small businesses develop relationships with large commercial clients such as Walmart, Dollar General, and Bass Pro. These big box retailers rely on small importing companies to deliver the merchandise at the store and distribution center levels. When these large companies send over purchase orders, we can start funding within days.
When your small business receives a purchase order from a customer, Bankers Factoring can finance the costs of acquiring inventory. Once the products are delivered and marked as sold, we factor the new AR invoices to provide immediate working capital for our small business clients.
When small companies conduct business with high credit quality customers, they overcome traditional financing obstacles. Small businesses often lack the financial strength, history, or credit to secure bank financing. Small businesses can use PO financing and invoice factoring to overcome cash flow obstacles by receiving new purchase orders and continually delivering goods.
What are the steps in the PO financing process?
The PO funding financing process benefits our customers by having a third-party monitor PO fulfillment. Third-party oversight ensures the quality of the merchandise matches the unique specifications, quantity, packaging, and helps reduce risk.
The typical process for PO funding:
Submit Online Funding Application
Bankers Factoring works with your third-party supplier to negotiate terms. We provide Cash Against Documents and Letters of Credit Financing.
Third-party supplier produces merchandise and ships directly to end-user (account debtor)
Invoices for delivered goods transition into an invoice factoring agreement, allowing our client to receive up to 93% of the invoice value, less PO funding costs.
Once the final customer pays their accounts receivables, we deduct our small fees for the invoice factoring financing transaction and pay your remaining balance.
Learn more in our previous article, "What is trade financing?"
How much does PO financing cost?
Purchase order funding fees typically range from 1-4% per 30 days. Fee charges are based on the total PO cost, shipping, handling, and other costs. With Bankers Factoring, our PO funding fees start at less than 1%. Our PO financing costs begin at .9% per 30-days. Contact Bankers Factoring today to begin the PO funding process.
Can PO financing help grow my small business?
PO financing is an excellent way for the not-yet bankable business to secure cash flow financing to grow your business. Bankers Factoring offers the unique financing ability to extend PO funding and invoice factoring financing. We are a one-stop shop for small business funding needs.
Small companies can grow their business with PO financing by:
Securing PO funding enables no upfront capital to acquire inventory
Ability to take on larger purchase orders
Increased buying power from the ability to take on larger purchase orders
Improves cash flow by speeding up the receivables process
Ability to forecast supply and demand more accurately
Bankers Factoring Small Business PO Funding
Bankers Factoring works with small businesses in various industries to overcome financing obstacles. Our clients are importers, distributors, resellers, and wholesalers with customized PO funding and invoice factoring programs to have consistent cash flow. We help small businesses grow by financing purchase orders and accounts receivable. Suppose your business cannot secure traditional financing. In that case, our team of employee-owners is ready to gameplan PO financing with you today.
Ready for the owner-employees of Bankers Factoring to fund your business with PO Funding and Invoice Factoring? Use our fast online factoring application or call the toll-free number 866-598-4295