Import Financing for Your Wholesale Company with Purchase Order Financing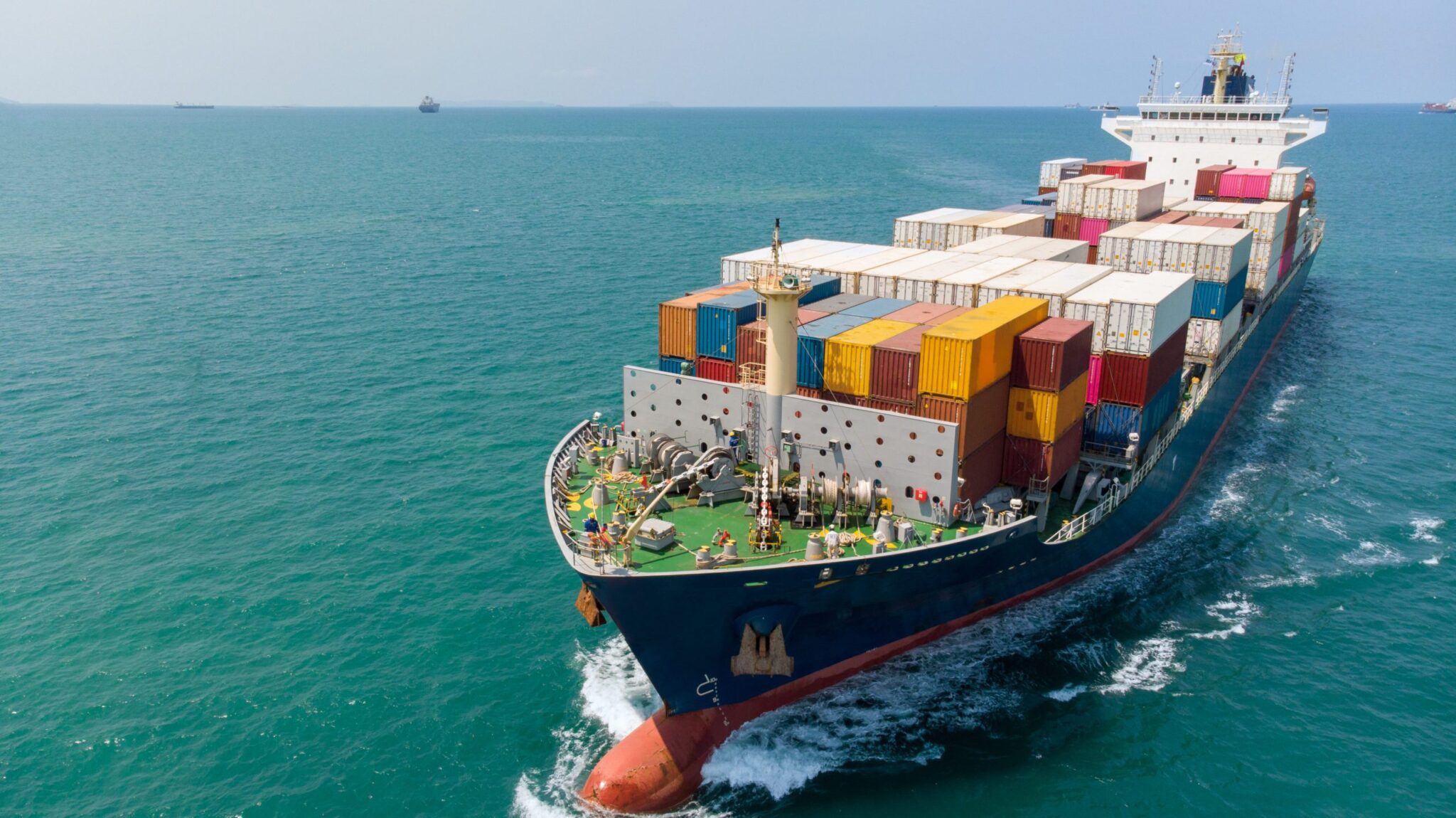 How can I fund B2B or B2G Purchase Orders?
Import Financing for your Wholesale Business with PO Funding & Non-Recourse Invoice factoring
Importers of products understand the extended payment terms causing long periods of gaps in cash flow. A US Bank study found that 82% of businesses fail due to cash flow shortages. Foreign suppliers typically require a down payment (prepayment), deposit, or payment guarantee to begin the manufacturing process or schedule your goods for production.
With recent supply chain disruptions from material and labor issues, prepayments to suppliers can hurt your cash for 90-180 days, depending on your lead times.
Working Capital from Import Financing
Importers working capital takes another hit when their imported products are sold to their commercial customers with payment terms of 60 to 90-days or more because of competitive pressures. The payment period does not begin until the customer receives the product. This process can take up to 120-days for payment.
Importers need strong cash flow and reserves to withstand the extended credit terms to their customers and capital needs for overseas production. The cash cycle can be over a half-year, making it challenging to grow and expand your business. Where can importers go to find financing lines?
Obtaining a Commercial Line of Credit from a Traditional Bank
Traditional (conservative) Financial institutions and banks look at your company's financials for qualifying standards such as liabilities, assets and standard measures like your quick ratio. For importers, especially start-ups and small businesses, this makes it tough to obtain traditional bank financing.
Here are the main factors when obtaining traditional bank financing:
Your overall track record & history
The Strength of Financial Statements, i.e. your Balance Sheet
Your Current cash flows to repay the note
The forms of your collateral
Your expertise in the goods you are importing
Your business owner's credit score
Few importers meet the conventional lending criteria. Alternative forms of financing from Bankers Factoring are available to younger or fast-growing businesses like yours and can improve your cash flow today with our trade financing plus non-recourse factoring.
If you sell your products directly to the government (B2G) or creditworthy commercial B2B customers, then purchase order financing can help you grow and succeed.
Purchase Order (PO) Financing
PO Financing or purchase order funding is a funding service that importers utilize to eliminate capital constraints in their business. P O financing provides importers with credit facilities or credit guarantees to purchase the goods from their suppliers. The PO Funding transaction settles once the customer receives the product, and the invoice factoring transaction begins.
Purchase order funding from Bankers Factoring allows importers to accept larger customer purchase orders even when they do not have the working capital.
A purchase order from your customer must meet these conditions to be financed:
It must be a confirmed, non-cancellable purchase order for finished goods.
The customer must be a creditworthy company or government agency.
A foreign supplier must have a well-respected history and accept a credit guarantee to release the goods.
Your imported product, for example, cut flowers, must have a gross profit margin of at least 20-30%.
The PO Financing Transaction Process
Most Factoring firms do not provide PO funding.
Bankers Factoring is one of the few providing non-recourse invoice factoring and purchase order financing. We buy the goods for you so a factorable invoice can be created. Then, we look at the quality of the large orders from creditworthy commercial clients or government agencies. Thus, financing the purchase order and securing it against future fulfillment.
The PO funding transaction follows this general process:
You (the client) receive an order from your commercial customer.
Bankers Factoring Company reviews the order, vendor agreement, and transaction details to approve or deny the financing request.
If approved, the factoring firm issues a letter of credit to your supplier.
The supplier begins manufacturing the goods.
The manufactured finished goods must meet inspection.
The imported goods are shipped directly to your buyer (commercial customer)
The invoice is paid according to the payment terms up to 90 days later.
The transaction settles
For more details, please see Bankers Factoring PO Financing.
Inspections of Finished Goods
PO Funding companies have a clause that certified companies inspect the goods before shipment and payment of the finished product. This method minimizes risk or potential disputes after payment has been made. Product quality and meeting the specifications and standards are critical for the fulfillment and payment process.
Settling the PO funding transaction
PO Funding transactions settle in two ways: combining your PO line with an invoice factoring line. Or two, the purchase order financing line can be used independently.
Combining PO Funding and Invoice Factoring: The transaction begins as purchase order financing. Once the order is fulfilled and an invoice is generated, it is then refinanced into an invoice factoring transaction. Bankers Factoring funds most transactions this way using cash against docs.
PO Financing independently: Bankers Factoring, your PO financing company, funds your purchase order. Bankers Factoring, the financing company, pays the supplier directly on the client's behalf. The supplier manufactures the finished goods, delivers them to the commercial customer, and the transaction settles once the client pays the financing company COD. You will also hear this called import factoring.
Combining the PO Financing and Invoice Factoring products can reduce the total cost of the transaction as the cost per dollar for factoring is lower than PO financing rates.
Bankers Factoring wants what you want, a satisfied customer. A key to purchase order financing and the subsequent Invoice Factoring transaction is that all Imported Goods meet the Quality, Quantity, and Timeliness Standards of your B2B or B2G customer.
The purchase order financing line does not have a set limit
Purchase order funding provides importers flexibility other financing solutions do not offer as financing companies determine the amount of funding they will provide.
PO Financing companies consider the following factors:
The creditworthiness of your customer
Business profile of your supplier
Gross margins on finished goods
Ability to fulfill the order
If you can meet these standards, Bankers Factoring will provide you with sufficient working capital for your importing business via trade financing. Importers run into cash flow issues with long cash cycles. PO financing and invoice factoring can provide the facility to operate and grow your importing business. Financing government purchase orders are no different besides the assignment of proceeds under the FAR.
How to Assess PO Finance Companies for my Importing Business
Importers that need PO Financing solutions must find a financing company with the proper technical knowledge, experience, and skills to work in international business relations.
Below are questions to ask potential purchase order finance companies:
How long has your company been in business?
How is the company funded? By whom?
Do you specialize in PO Financing? How much of your business is PO Financing?
What supplier payment methods do you provide?
How does the qualifying process work?
Do you have minimums?
What are the smallest and largest financing amounts available?
What are the terms of the contract?
The owner-employees of Bankers Factoring have answered these and many other questions about our combined purchase order funding and non-recourse invoice factoring programs. We look forward to answering your questions about supplier financing, cash against documents, supplier guarantees, and other trade financings for importers.
Ready for the owner-employees of Bankers Factoring to fund your importing business with PO Financing? Call 866-598-4295 or go to Bankers-Factoring-Application.