Who can Buy My B2B and B2G Invoices for Cash Flow?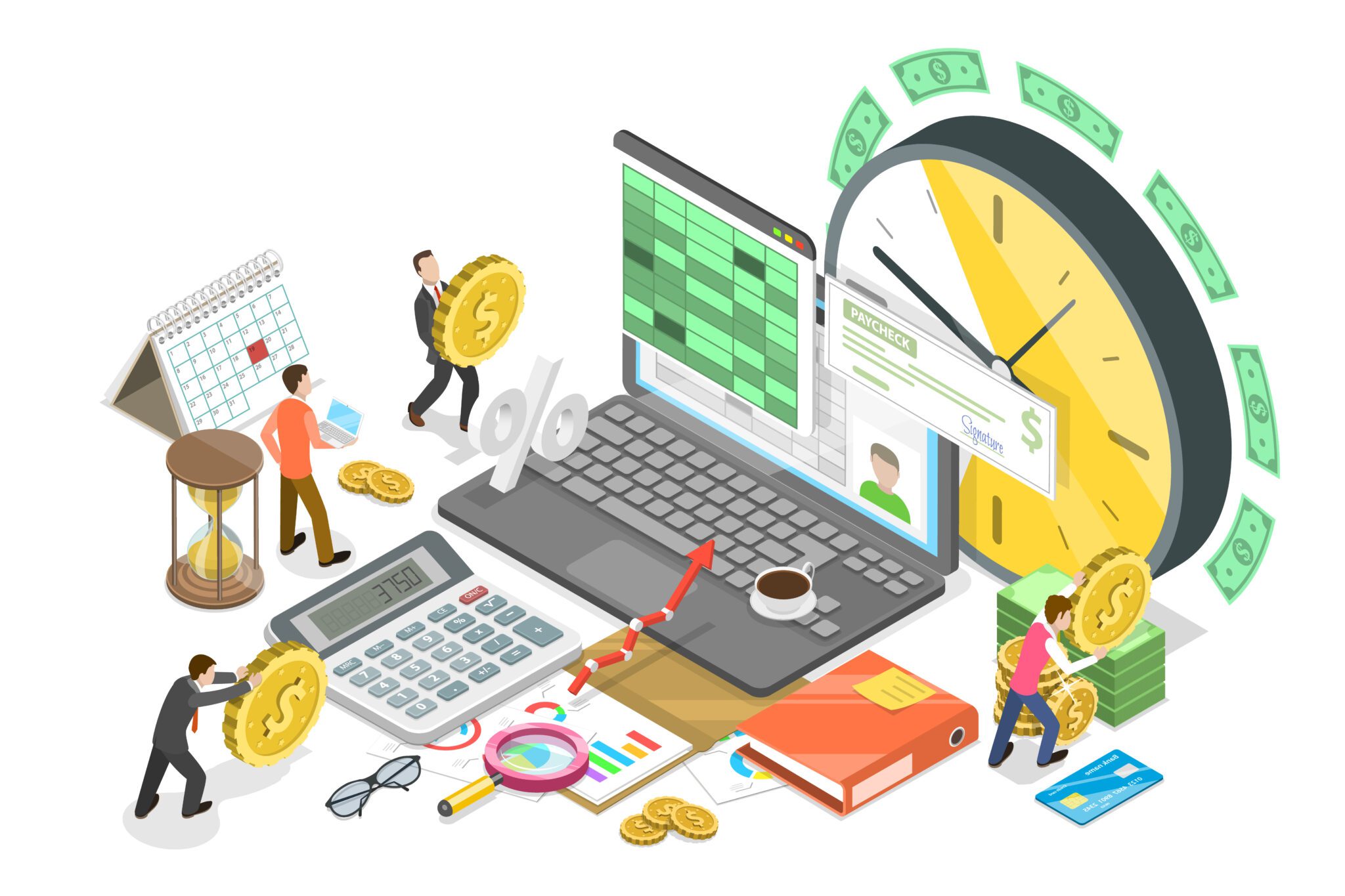 Cash flow struggles currently impact 61% of small businesses and the self-employed across the globe (Intuit). Business owners face sleepless nights searching for payroll funding companies to keep their businesses afloat. Invoice funding solves payroll, contract, and business financing hurdles.
Complete an encrypted application to begin the invoice funding process and receive up to 93% of your outstanding invoices within three-five days.
What is an Invoice Funding Company?
Invoice funding services provide your business cash flow financing in exchange for buying your open invoices. You can fund business operations for a small percentage of your accounts receivable (A/R) balance.
An invoice funding company is a lender that buys unpaid A/R and provides cash advances to your business. There are no upfront costs to finance your business with A/R funding.
For example, if your startup company has $100,000 in unpaid receivables, you can sell these invoices at a small discount to Bankers Factoring. We inject working capital into your company through the A/R purchase.
You can also read, invoice funding through factor financing.
How Does an Invoice Funding Company Work?
Invoice funding companies like Bankers Factoring provide a business line of credit without taking on debt. Invoice financing is a form of business finance when banks or traditional lenders will not extend credit. Loans for bad credit are difficult to obtain, and selling invoices is an easy way to inject money into your business.
Bankers Factoring business invoice factoring programs purchase your unpaid invoices at a discount on the original value. Our clients receive immediate payment for sold receivables. Invoice funding companies help your business eliminate the wait for customer payments.
Cash flow protection is a critical component when working with a factoring company. Unlike business loans, we provide bad debt protection. This means your business has coverage if your customers default on unpaid A/R.
Related article: How Does a Factoring Company Work?
Why Use an Invoice Funding Company?
When you're an entrepreneur, there are many reasons why you might choose an invoice funding company. First, Bankers Factoring can help you get paid faster than traditional banks or credit cards. Second, we only pull a soft credit history, so we can still work with you even if you have a poor credit history with banks.
Thirdly, invoice funding through accounts receivable financing is easier than obtaining small business loans. Unlike variable interest rates on lines of credit, factoring rates are predetermined in advance.
Benefits of Invoice Funding with Bankers Factoring:
We provide a 100% online application process
Receive business funding within 3 to 5 days of your application
We provide 80 to 93% cash advances of total A/R value upon approval
Our factoring rates include bad debt protection through non-recourse factoring
Access to flexible financing that grows with your monthly invoice amount
Funding available to business owners with bad credit
Related article: Why Use Invoice Factoring?
How to Apply for Invoice Funding
To apply for invoice funding, you will need to provide the following information:
Company name, address, and contact details
Employer Identification Number (EIN)
Accounts receivable aging summary with invoice copies
Three months of bank statements from your business account
Driver's license (a form of identification)
The application process for invoice funding takes a few days. We provide same-day funding upon approval and account origination. The main factor in funding approval is the credit quality of your customers.
Funding approval relies heavily on your customers that are repaying open invoices. For example, established businesses with years of credit history can help you obtain working capital. Invoice factoring provides more than working capital – it injects payroll financing into your company.
Relate article: How to Apply for Payroll Financing
What Happens After You Apply for Invoice Funding?
After submitting your application, our funding experts verify your information and unpaid invoices. We work with you to develop a customized funding solution that puts cash in your pocket for a small fee.
Traditional lenders, such as banks, have long approval and funding processes that take months. We work to put cash in your business checking account within one week. Upon funding, you receive a dedicated account manager who manages your relationship and business funding.
Online lenders promise fast, easy, and aggressive financing options but do not always deliver. Regardless of personal credit scores (we only do a soft pull), we work to implement a finance solution for your business needs.
You can also read what is A/R Funding?
Business Funding with Bad Credit
Look no further if you're looking for business funding with bad credit. Invoice factoring helps business owners that cannot qualify for any loan amount. We offer financing options to help your company grow and expand without high rates like a merchant cash advance.
Bankers Factoring is unlike other invoice factoring companies. We provide funding when you are denied business loans for bad credit. Business funding invoice A/R financing provides the following services:
Payroll Funding – sell your invoices to obtain funds for paying employees. Business owners can increase staffing with available capital. Employees are the most important asset in your business, and paying on time is essential for your success.
Contract Funding – this is a special funding program for government contractors. Federal, local, and state government entities hire contractors in all types of industries.
Accounts Receivable Funding – another term for invoice funding, allows businesses with long operating cycles to convert receivables to cash quickly.
Cash Flow Funding – businesses constantly need lines of credit for new projects, current operations, or new customers.
Related article: A Guide to Acquiring a Business Line of Credit with Bad Credit
How Much Does Invoice Funding Cost
Invoice funding rates depend on the risk to your business, its customers, and the general industry. We evaluate your funding costs based on the volume of your unpaid invoices, credit, and customer credit history.
For example, if your business has $100,000 worth of A/R with two customers, that is less risky than all A/R balances with one customer. Learn more about Bankers Factoring funding rates and fees.
Bankers Factoring Invoice Funding
Fast funding through selling unpaid invoices is easy with Bankers Factoring. We remove obstacles from complicated lending applications, confusing contracts, and high-interest rates. Business owners rely on selling Accounts Receivable to finance payroll and business operations.
Our funding experts at Bankers take the time to learn your business needs and create a customized finance program to unlock your growth potential. With our help, you overcome the sleepless nights of no funding for your company from one of the premier invoice funding companies, Bankers Factoring.
Ready for the owner-employees of Bankers Factoring to grow your business with our award-winning receivable factor financing, including bad debt protection? Use our fast online factoring application or call 866-598-4295.