How Can Small Business Owners Overcome Their Cash Flow Fears?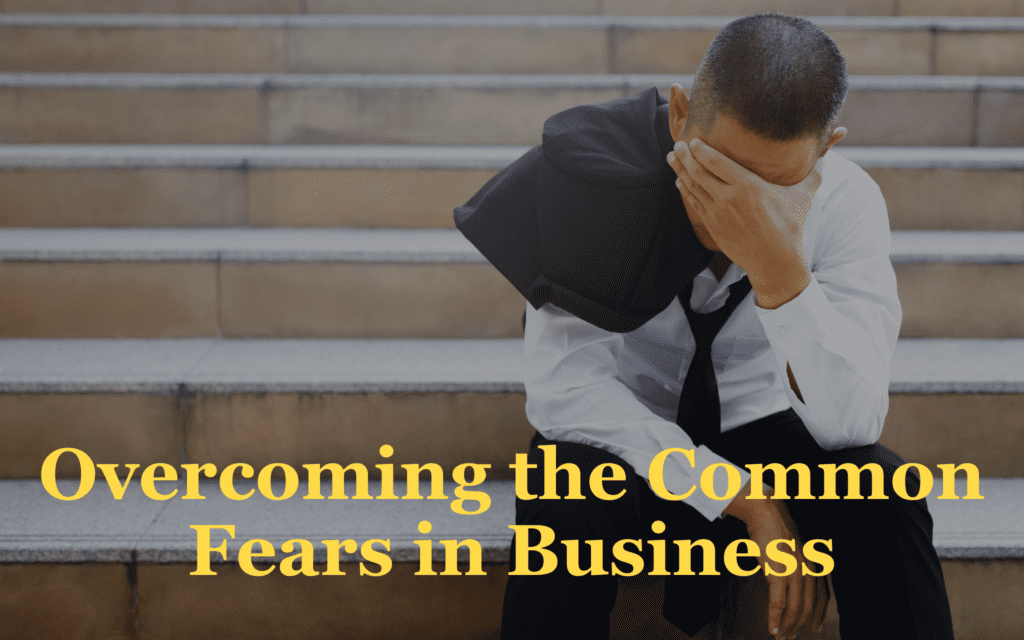 How Does Invoice Factoring Help Startups and Small Businesses Alleviate Working Capital Problems?
Running out of cash, finding yourself with bad debt, losing customers, being unable to make payroll. The fear of failure and managing your own business is no easy feat. Perhaps your business is just beginning to find its footing or it has found a sudden surge of successful growth. Whichever it is, there are many fears and anxieties that you may come across.
However, while it may at times feel like it, you are never alone. Financial support from invoice factoring – a financial tool where you sell your unpaid invoices for an immediate, same-day cash advance – is not just a simple, easy way to get active working capital. It is also a way to face the fears of running a business and allow these fears to transform from problems into opportunities. 
In this article, we will explore the common financial fears and anxieties that startups and small businesses may face and how invoice factoring can directly address and remedy these cash flow problems.
Got more questions about invoice factoring? See our invoice factoring FAQ and get them answered.
Common Business Cash Flow Fears and How Invoice Factoring Addresses Them:
Running out of working capital
Equipment, payroll, taxes, insurance, rent: business expenses can pile up fast. Overwhelmed business owners may begin to find themselves fearing that they may run out of cash. Stuck on 30, 60, or even 90 day payment terms, your business's cash flow is often locked up. You end up waiting for what seems like forever to be paid for transactions that you have already completed. Not being able to cover your essential expenses then becomes a very real fear.
Struggling to find a line of credit is stressful. Turning outstanding invoices into working capital can make or break a successful entrepreneur. Showing your business plan to every banker in your town to borrow money can be frustrating. This is where invoice factoring services can help if you have B2B or B2G sales. Factoring works even when starting a new business.
Invoice factoring provides the solution to these worries of running out of working capital. When you sell your invoices on 30-60 day payment terms to an invoice factoring company like Bankers Factoring, we will provide an immediate 80-93% cash advance against your accounts receivable. We will then collect the payment from your customers. And once it has been collected, we will issue you the rest of the reserves.
Turn Accounts receivable into the Same Day Cash
Understand more about how factoring companies buy accounts receivable and make critical working capital accessible.
With the process of invoice factoring, you are able to secure quick, reliable, and accessible funding, and you can put the fears of running out of working capital to rest. No longer will you need to wait weeks upon weeks for payment, and no longer will you need to worry about issues in cash flow. There is no limit to invoice factoring, and the process can be completed as many times as you need.
Learn more about the benefits of working with Bankers Factoring and the many myths and misconceptions of invoice factoring.
Lengthy approval processes
Time is everything. Your company needs funding now and can't afford to wait weeks or months on end waiting around for the needed working capital to come through. When seeking funding and finding yourself met with a lengthy approval process after lengthy approval process, you may fear that an extended timeline is just something that comes with the funding that you need.
However, an extended funding timeline does not have to be your reality. A/R factoring is one of the most simple, quick funding tools out there. Our approval process is fast and straightforward, with minimal need for documentation. And even better yet, after approval, we can provide a remarkably quick turnaround of same-day funding. With invoice factoring, you are able to enjoy the full benefits of funding now rather than later.
Learn more about how invoice factoring provides you with quick funding with our comprehensive guide to factoring invoices.
Worries about missing the fine print. Many sources of funding and financial assistance may not be all that they seem to be, and hidden charges like high-interest rates, fees, and penalties could be lurking in the fine print. When seeking funding, you don't want to find yourself ending up owing even more money.
Thankfully, with invoice factoring from Bankers Factoring, we pride ourselves on our transparent, low rates. You will never find any hidden charges, and our rates are so simple you could calculate them on a napkin. Our fees are even cheaper than swiping most business credit cards. You are never just a transaction to us: we want to see your business truly succeed.
Understand the cost of invoice factoring with our article factoring rates explained.
Taking on bad debt
When seeking bank loans, a common worry is that you may become unable to pay back your debt and end up with consequences like a drop in credit score and legal action from the bank. These potential consequences could end up risking the security of your business and jeopardizing operations.
Because of this, many businesses may be hesitant to seek the financial assistance that they need. However, with invoice factoring, zero debt will be taken on by your business, allowing you to avoid the worry of acquiring debt altogether while still maintaining the benefits of receiving critical working capital.
Learn more about traditional loans vs invoice factoring.
Also, learn how to talk to your customers about factoring.
Another form of potentially taking on bad debt includes the fear of non-payment from your customer. There is only one thing worse than not making a sale: making a sale and not receiving the payment. However, with the non-recourse factoring that Bankers Factoring offers, you can leave this fear behind: if your customer is unable to pay the invoice due to credit issues, we will take on this risk for you, absorbing the loss and protecting your credit.
Learn more about the true security Bankers Factoring provides with bad debt protection.
Being unable to make payroll
Employees are the lifeblood of any company. So when cash becomes tight, and payroll is around the corner, many businesses may fear becoming unable to make payroll. Left waiting for payment with 30-90 day invoices, the money you need to be able to pay employees is often stuck in these long payment terms.
When you find yourself in this situation, invoice factoring is there to help when you gain immediate working capital from invoice factoring; you can use this newly unlocked cash flow to cover your payroll expenses with ease. Paying employees on time and in full is crucial to maintaining strong employer-employee relationships, and invoice factoring is able to help you do so.
See our further advice on successfully making payroll with our article on what to do if you can't make payroll.
Giving up equity
While searching for financial assistance with tools like venture capital or angel investors, business owners may have anxiety about potentially having to give up equity and share ownership with their investors, causing the founders of the business to lose an amount of decision-making power.
With invoice factoring, this fear can be entirely put to rest. We will not take on any sort of equity or ownership, and you are able to keep your decision-making freedom while still enjoying the full benefits of safe, reliable funding.
Continue your understanding and read more about venture capital vs invoice factoring.
With your injection of working capital from Bankers Factoring, we also will never restrict what your funding can be spent on, as some traditional loans may do. You are provided full flexibility and the ability to use your funding wherever you see fit.
Stay informed with our article on what your CPA needs to know about invoice factoring.
Overcoming Fears and Creating Working Capital
Never let fear deter you from the confidence of running your business. With our award-winning factoring services, Bankers Factoring is here for you, and we are ready to help you grow and thrive through your business journey.
Now that you are equipped with the tools and support invoice factoring provides you, there is nothing stopping you from facing your fears and finding success. It is important to recognize that the financial tools that can help you are out there and that with these tools, you are able to put your fears to rest, letting them go and allowing your business to find true financial health and stability.
Reach out to Bankers Factoring today and learn even more about how we can assist your growing business.
Ready to face your fears and allow the owner-employees of Bankers Factoring to grow your business with our award-winning receivable factor financing, including bad debt protection? Use our fast online factoring application or call 866-598-4295.