Information Technology Company Invoice Factoring
A Factoring Company for IT Staffing Firms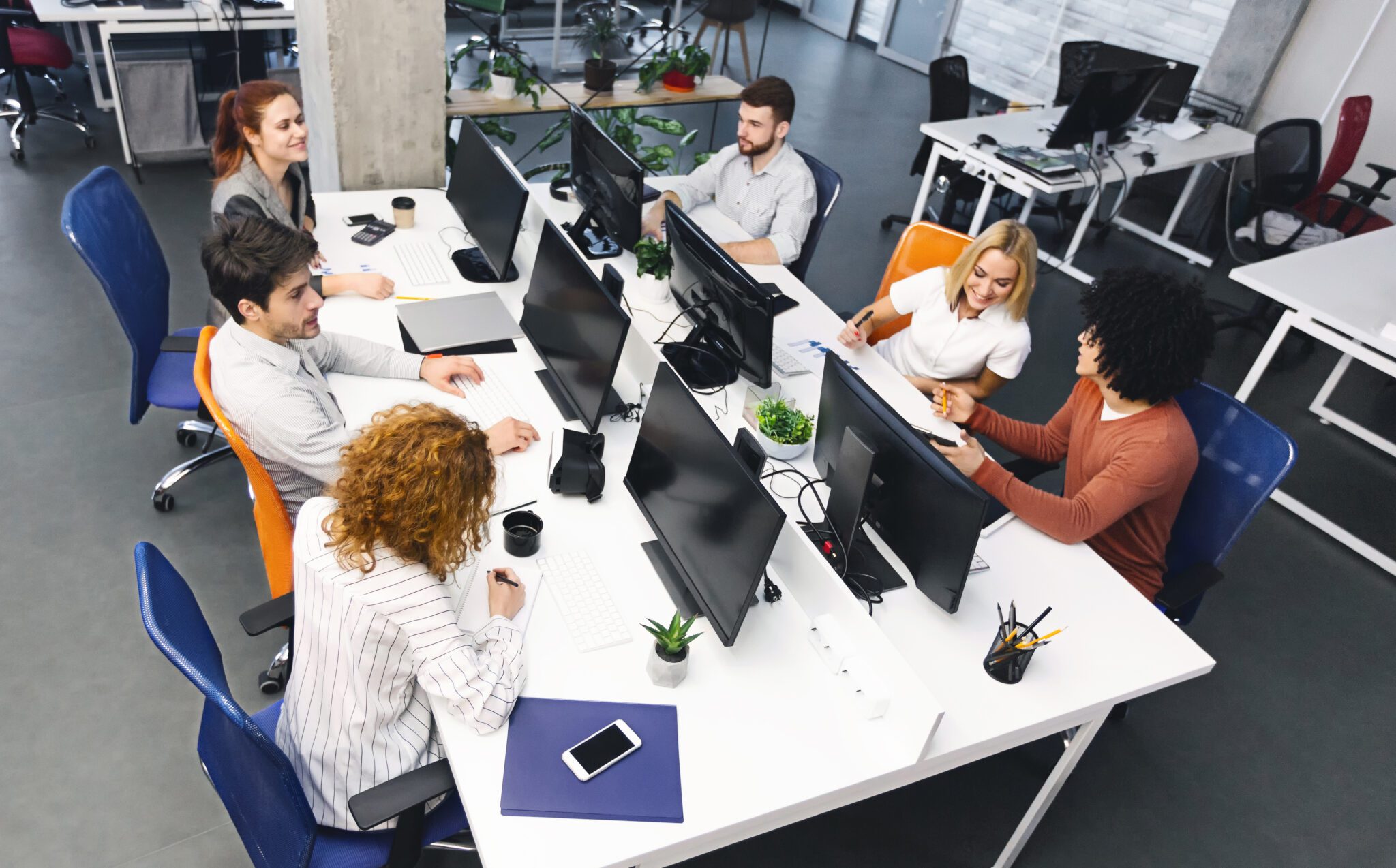 IT Company Invoice Factoring Summary
Information technology (IT) companies need financing to overcome extended credit terms, slow paying customers, and long operating cycles. Bankers Factoring, an IT factoring company, offers cash flow solutions through financing unpaid invoices.
Your company can factor (Sell) invoices to acquire funding without giving up equity or taking on debt. Unlike the lengthy loan process, your software, cloud, or technology company can receive funding within one week.
Technology vendors also benefit from bad debt protection through non-recourse invoice factoring. Your company is protected if your customers go bankrupt with Bankers Factoring Non-Recourse Factoring.
Complete an online funding application today to receive a cash advance of 80 to 93% of your total accounts receivable.
What does IT company invoice factoring mean?
Information technology factoring refers to the network of businesses offering managed services, security solutions, and cloud vendors who finance their business with unpaid receivables. Invoice factoring or accounts receivable (A/R) factoring is the fastest way to finance your tech company.
In our new digital work environment, IT service companies need financing lines to pay for staffing, support, and overhead. When you sell your invoices to a factoring company, you receive 80 to 93% of the total value within 3 to 5 days.
Keep reading the full article, IT Company Payroll Financing.
How does information technology invoice factoring work?
IT companies are forced to offer products and services with longer credit terms from 30 to 90 days. If your company lacks ample cash reserves, it can be hard to fund operations. Selling receivables stops the lack of cash flow and helps pay bills on time. IT service vendors can apply for bank loans, but the lengthy approval process cannot help you this week.
The process of financing your IT company with invoices works in four simple steps:
Deliver IT company products or services
Complete an online funding application to start financing your business
We provide factoring funds within 3 to 5 days of your application. Your initial cash advance ranges from 80 to 93% of your total A/R balance.
Once your customers pay the invoices in full, we deliver the remaining balance less our factoring rate, which starts at .9%
Types of IT Factoring clients:
Managed Service Provider (MSP)
Break Fix IT Services Provider.
Monitoring & Hourly IT Services Provider.
Managed Security Solutions Provider (MSSP)
Cloud Solutions Provider (CSP)
Software As A Service (SaaS)
Independent Software Vendors (ISV)
Value Added Resellers (VARs)
Keep reading the full article, Sell Your Invoice to the Best Factoring Company.
IT Invoice Factoring Example
Your IT company provides clients with NET60 terms for constant services. It has limited funds each week for payroll and other operating costs. You decide to sell $100,000 worth of invoices at a slight discount to Bankers Factoring.
The IT factoring company agrees to advance 85% or $85,000 with a 1.5% factoring rate for the first 30-days. If your customers pay after 30-days, the factoring rate can convert to a daily rate.
In this example, the customer pays on time, and you only incur $1,500 in factoring costs. The IT company would receive $98,500 in total factoring funding.
| | |
| --- | --- |
| Factoring Line | $100,000 |
| Cash Advance 85% | $85,000 |
| Factoring Rate 1.5% | $1,500 |
| Final cash advance (called discount) | $13,500 |
What are the benefits of a factoring service?
Receivable financing is a service used by technology providers to improve cash flow. Factoring services provide regular cash funding and enable your company to meet its needs. Having cash reserves helps your business unleash growth potential.
If you do business with any government or business entity, you can use A/R factoring services. The benefit of selling invoices includes the following:
Payroll funding financing
Fast funding for business expenses
Up to 93% cash advances within 3 to 5 days
Credit protection with non-recourse factoring
Qualify with your customer's creditworthiness
Bankers Factoring Non-Recourse Factoring Company
Non-recourse factoring protects managed service providers from customer bankruptcy or insolvency. Bankers Factoring fast funding processing helps companies fund payroll, cover marketing fees, and unleash expansion capabilities. Selling invoices helps minimize cash flow gaps for extending credit terms to your customers. Our team of experts helps customize a steady solution for your business.
Factoring rates start at .9%
Approval within three-five days
Access to cash flow financing from $20,000 to $4,000,000 monthly
Startup Friendly
Bad debt protection for uncollected receivables
Ready for the owner-employees of Bankers Factoring to help you grow your IT company with our invoice funding, including bad debt protection? Use our fast online factoring application or call the toll-free number 866-598-4295