Cable Television Contractor Factoring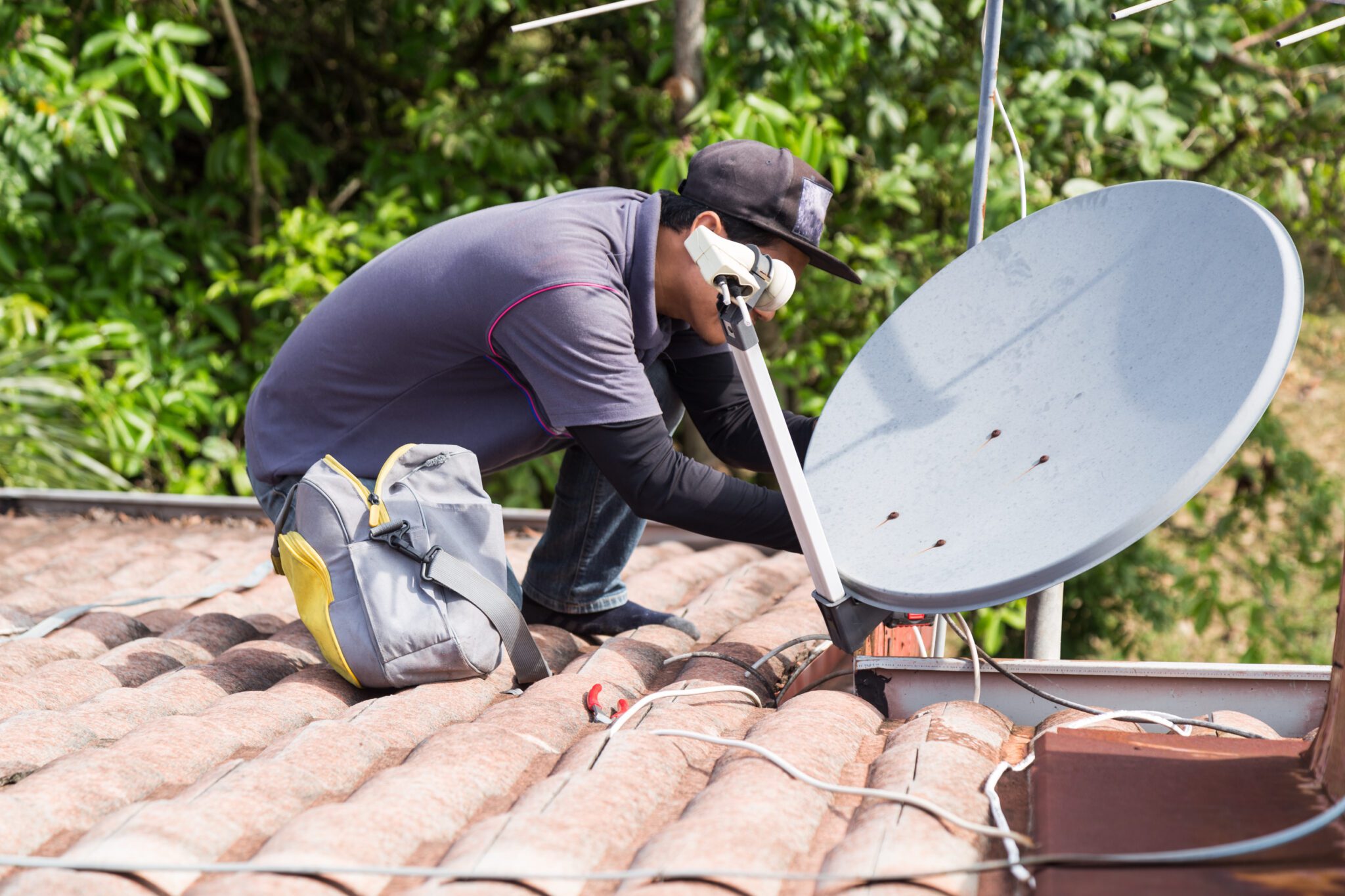 Satellite Dish Installation Factoring
As a part of the satellite and telecommunications industry, satellite dish installation is a niche yet essential business that is growing at a strong and consistent rate. Valued at $253 billion in 2020, this industry is projected to grow at 9% from 2021 to 2026. With the need for entrepreneurial telecom contractors, there is also the need for Factoring for Satellite Dish installers.
When met with expenses like competition, technological advancements, and seasonal fluctuations, gaps in cash flow from invoices on 30 to 90-day payment terms can hurt the financial health of satellite dish installation companies, telecom businesses feel cash gaps from a weekly payroll versus long telecom payable times.
Invoice factoring for cable installers addresses these financial problems and helps maintain strong cash flow, improving financial health and creating opportunities for satellite dish installers to grow and thrive.
You can also read about our Funding Programs for Fiber and Utility Factor Financing and directional boring companies.
What is A/R Factoring?
Invoice factoring, or A/R factoring, is a financial solution to gaps in cash flow. Invoices within 30-90 payment terms can create tension and pressure when businesses need the cash flow now. With A/R factoring, factoring companies like Bankers Factoring will buy these invoices, providing a cash advance to the business with a simple and quick process.
Once the factoring company buys your invoice and provides you with up to 80-93% cash advance, they will then collect the payment from your customer themselves. Once the invoice is fully paid, the rest of the reserve will be issued to you.
Learn more about how invoice factoring works.
According to the International Factors Group, the global factoring industry in 2019 was worth over $4.5 trillion and only continues to grow through the years as more and more businesses begin to understand the benefits that invoice factoring provides. Invoice factoring allows businesses to leave financial problems and headaches behind, creating working capital in a safe and immediate manner.
Learn more about how factoring companies buy accounts receivable.
Why Is Invoice Factoring Great for Satellite Dish Installers?
Satellite dish installation provides essential services in television, internet, and radio. As this world grows and changes, it is important for satellite dish installation businesses to maintain good cash flow and strong financial health to keep their business working smoothly.
Gaps in cash flow are often created by slow-paying customers, and invoice factoring can help cover these gaps in cash flow, keeping satellite dish installation companies working at full capacity and allowing them to continue their critical work. With invoice factoring, satellite dish installers are able to pay out expenses faster and complete more satellite installations.
We also provide Cable, Directional Boring, and Telecom A/R Factoring
Related to satellite dish installation factoring, we also provide cable and telecom factoring.
How Do Satellite Dish Installers Benefit from Invoice Factoring for Telecom?
With same-day funding after approval from Bankers Factoring, the expenses that satellite dish installers encounter are able to be covered with security and peace of mind. Worries and stress about delays in payments from large telecoms can be put to the side, and this energy can be instead redirected into covering costs and creating opportunity.
The stress of a telecommunication company's unpaid invoices goes away.
Satellite dish installers often face a seasonal fluctuation in demand, such as high demand during major sporting events. This demand may not be as high during other parts of the year, creating inconsistency in cash flow. Invoice factoring can help get satellite dish installers working capital faster, easing financial troubles during times of lower demand.
In a world that is rapidly advancing technology, satellite dish installers will need to keep up with the times and be able to potentially update their skills and equipment. This need for updating that comes with progress often creates costs in new tools and training, and increased cash flow from invoice factoring can allow satellite dish installers to keep up with these advancements and provide the best services possible to their customers.
Satellite dish installation can be a highly competitive business, with different companies often competing for the same customers. These high levels of competition often bring down prices, making gaps in cash flow all the more harmful for financial health. As this can create problems with meeting expenses, waiting 30-90 days for payment can exacerbate these problems and cause them to be even more difficult to deal with. Invoice factoring addresses and remedies these problems, creating cash flow quickly and easily.
Satellite dish installation is most often done on rooftops and at high heights, which can have the potential to create hazardous situations where accidents and property damage can occur. This makes it all the more important for satellite dish installers to have strong insurance coverage that allows them to protect both themselves and their clients. This is often at high, costly rates, and invoice factoring can help create the cash satellite dish installers need to cover insurance costs.
High capital investment expenses
Getting started with a satellite dish installation business can prove to be costly. This industry often requires specialized equipment like dish mounts, cables, tools, and more. Having extra help with cash flow makes all the difference in being able to support a growing satellite dish installation business, allowing startups to cover their essential costs and stay afloat.
Learn about how invoice factoring helps small businesses.
What Does Bankers Factoring Have to Offer Dish Installers?
With over two decades' worth of experience factoring invoices, the owner-employees of Bankers Factoring are eager to provide you with the fast, reliable, and consistent funding that our customers have come to rely on. As entrepreneurs ourselves, we intimately understand the needs of your business and care about it as if it is our own.
Learn more about why choose Bankers Factoring.
The Benefits of Working with Bankers Factoring Accounts Receivable Factoring Services
If you choose to financially support your satellite dish installation company with us, you are well cared for.
Receive the many benefits that come with our special telecommunication factoring services.
Same-day funding after approval on unpaid telecom invoices
Up to 93% in cash advance within 24 hours
Bridging gaps in cash flow
Low rates and no hidden fees
Credit checks on your customers, not you or your business
Factoring services are a debt-free financing solution
Fees that drop as you grow
Clearly defined terms and conditions
Access to our decades of strong knowledge and expertise
24/7 online reporting portal
Ready for the owner-employees of Bankers Factoring to grow your business with our award-winning receivable factor financing, including bad debt protection? Use our fast online factoring application or call 866-598-4295.