Fund Sales Growth by Safely Extending Customer Payment Terms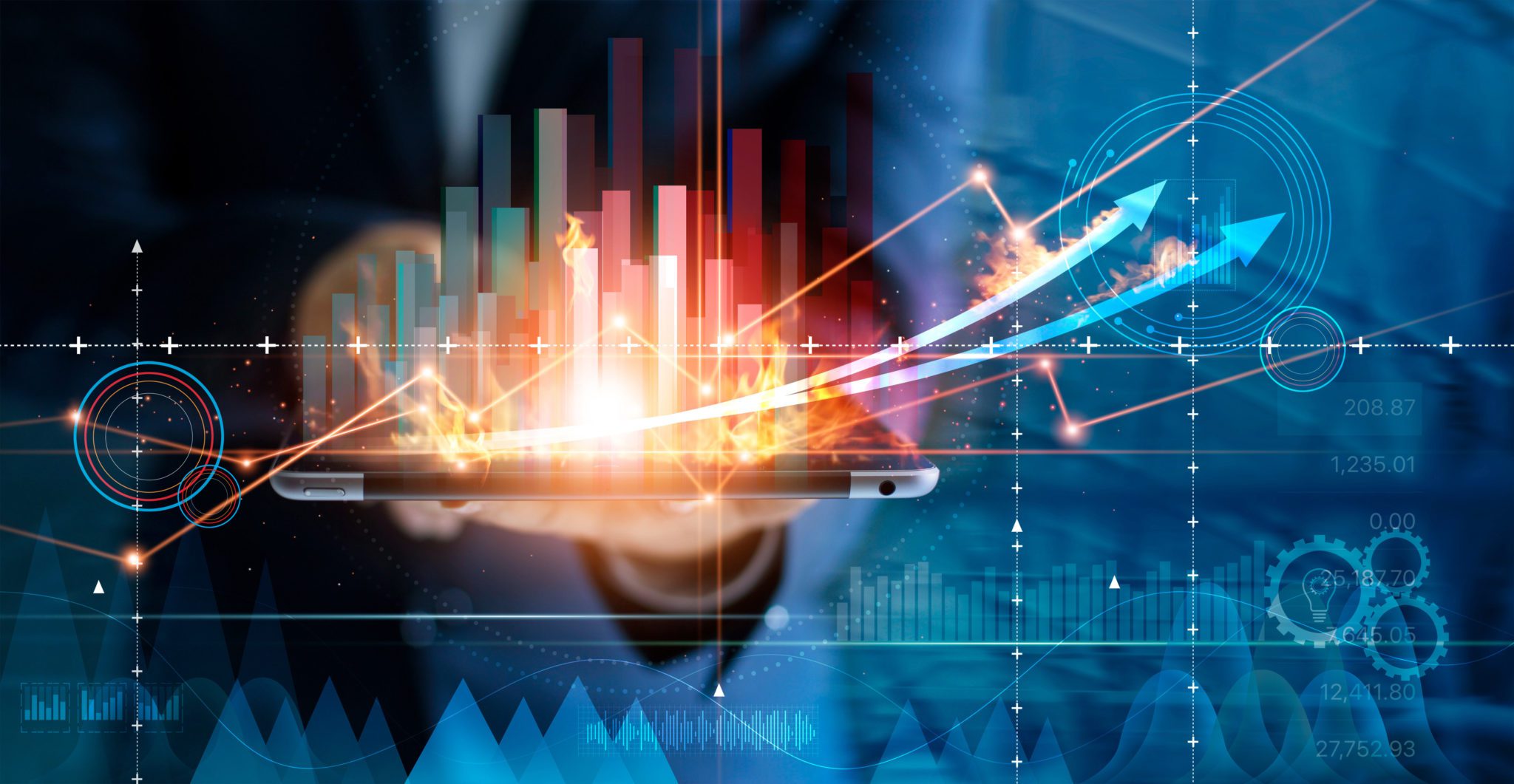 Hyper Sales Growth Burning through your Cash? Invoice Factoring Can Help.
Business growth is driven by new sales, large orders coming through the door, and big, new commercial clients that can hurt your cash flow. However, increased demand is not always in the forecast. Therefore, causing working capital requirements to grow while not being in the budget. In previous cash flow blogs, we have also discussed other problems and solutions relating to business cash flow.
Hence, this blog deals with all the cash flow issues that come with hyper-growth. If your business is experiencing record sales growth but has limited resources to deliver your products or services, Bankers Factoring can help. So safely fund sales growth by selling your invoices to Bankers Factoring.
Steps to Take for Cash Flow Shortage
Once your business enters a cash flow shortage, each decision becomes more critical to the survival of your entity. The growth process is invigorating for entrepreneurs, startups, and small businesses entering new markets and rolling out new sales offerings.
However, what do you do when you struggle to pay your bills? Especially in your company's high season.
Bankers Factoring invoice factoring and PO funding solutions quickly help businesses with cash flow problems. Typical cash flow problems and solutions happen, depending on your business model. So when you experience sales growth, we have found three main problems hurting your cash flow.
Cash Flow Problem #1: Customers with 30-, 45-, or 60-day payment terms
Sales made business-to-business (B2B) or business-to-government (B2G) typically have payment terms of 45 days or more. Thus, when our clients must wait for payment on their delivered products and services for three months, they run out of cash. This is caused by a gap in the payable and receivables period cycles. More importantly, this gap only accelerates and multiplies more rapidly in hyper-growth phases.
For example, you deliver a $100,000 order to your customer with 90-day terms and must cover $70,000 of expenses each month. But if your business has to wait for 90 days to receive payment and no other payments are received, then you need cash funding from invoice or A/R factoring. Moreover, timing the cash flow is essential as you can expect to receive payments at either the front or back end of the month.
Cash Flow Model plus Invoice Factoring can Help.
A simple cash flow forecast model can demonstrate your net cash position. Thus, to understand your cash flow, create a model with your sales, expenses, and receivables on a projected monthly basis. Moreover, ensuring your collections match your expenses is crucial if you survive month to month. Below is an example model:
| | | | | |
| --- | --- | --- | --- | --- |
| Month | Sales | Cash Out | Cash In | Cash Position |
| January | $ 150,000.00 | $ (175,000.00) | | $ (175,000.00) |
| February | $ 250,000.00 | $ (250,000.00) | | $ (250,000.00) |
| March | $ 350,000.00 | $ (325,000.00) | $ 150,000.00 | $ (175,000.00) |
| April | $ 450,000.00 | $ (400,000.00) | $ 250,000.00 | $ (150,000.00) |
| May | $ 550,000.00 | $ (475,000.00) | $ 350,000.00 | $ (125,000.00) |
| June | $ 650,000.00 | $ (550,000.00) | $ 450,000.00 | $ (100,000.00) |
| July | $ 750,000.00 | $ (625,000.00) | $ 550,000.00 | $ (75,000.00) |
| August | $ 850,000.00 | $ (700,000.00) | $ 650,000.00 | $ (50,000.00) |
| September | $ 950,000.00 | $ (775,000.00) | $ 750,000.00 | $ (25,000.00) |
| October | $ 1,050,000.00 | $ (850,000.00) | $ 850,000.00 | $ – |
| November | $ 1,150,000.00 | $ (925,000.00) | $ 950,000.00 | $ 25,000.00 |
| December | $ 1,250,000.00 | $ (1,000,000.00) | $ 1,050,000.00 | $ 50,000.00 |
| Annual Total | $ 8,400,000.00 | $ (7,050,000.00) | $ 6,000,000.00 | $ (1,050,000.00) |
Cash Flow Tracking
The cash flow model demonstrates the need for cash and working capital during growth mode. For instance, in this scenario, the business would start generating a positive cash position in November. Then, a full year after their growth campaign was launched. If your business lacks significant cash reserves, it will need a cash flow solution. However, businesses focused on sales alone will be hit with a cash flow crisis.
Extended Selling Terms Cash Flow Solution
To solve your cash flow issues from slow-paying commercial customer sales, you have a couple of options. Firstly, cash reserves are a solution to meet your short-term funding needs. Another solution is to offer your customers a 2% discount when they pay within 10 days. Thus, shortening the accounts receivable period will help reduce your cash gap.
Lastly, Bankers Factoring alternative accounts receivable financing solutions can quickly solve your cash flow problems. Invoice factoring, also called accounts receivable or A/R Factoring, advances up to 85% of your invoices immediately after approval. In addition, this cash advance speeds up your receivable cycle time and allows your business to operate. So Learn more about Bankers Factoring and our leading A/R factoring services.
Cash Flow Problem #2: New Sales with Large Demand
When you close new sales, and the customer has significant demand, your business may need capital investment to procure resources. Emerging and growing companies often have a product line with high potential, and it only takes acquiring one new customer to grow your topline exponentially. However, do you have the cash reserves or access to lines of credit to deliver the business?
When our clients work with commercial or government customers, they must wait for 60 to 120 days for payment. Furthermore, resellers and wholesalers who work with suppliers and manufacturers must prepay or pay on delivery for these goods.
If your business imports products from overseas, import financing will pay for the goods upfront, get delivered to your customer, and then the 60 to 120-day receivable period begins. It can take 6 months for the product to be delivered, plus an additional 2-3 months for payment. That is tying up cash for 75% of the year! How will you pay employees?
Cash flow problems are related to your cash flow cycles: your accounts payable and accounts receivable cycles. If your business cannot fulfill new sales orders, your reputation in the marketplace may take a hit and diminish your revenue.
New Sales with Large Demand Cash Flow Solution
To solve your cash flow problems from increased sales, negotiate payment terms with your suppliers, and reduce your average receivable period. Obtaining payment terms with your suppliers may be challenging to gain. Simultaneously, your customers could begin to pay slowly, and suppliers will still demand payment. Regardless, the net effect places your business in the same position – how will I obtain financing?
Bankers Factoring has the leading Purchase Order (PO) Financing program for importers, small businesses, international clients, and others. We provide additional funding to facilitate resource investments and fulfill sales. PO Financing is a line that offers funding for supplier expenses. Companies lacking cash flow in growth mode will not capture all of their sales and revenue.
Cash Flow Problem #3: Increased Staffing Demands
For companies in growth mode, the staffing demands increase for a combination of personnel needs. Staffing needs include frontline employees in sales, distribution, administration, and operations through executive leadership. Accordingly, when cash flow is tight, it can benefit our clients to utilize temporary or fractional employees. However, when you need to train new employees, it can pull your key staff away from essential functions or high-level demands internally. The process of acquiring new talent costs your current staff money, time, and energy.
Cash flow is a problem for companies, especially staffing firms whose customers are experiencing explosive growth. However, these customers may be strapped for cash because of the previous issues we stated. The vicious cycle of poor cash flow continues along the value chain. How many small businesses need quick capital?
Bankers Factoring has a robust range of financing solutions for our clients experiencing staffing cash flow issues.
Paying for New Staff Growth Solution
The solution to staffing cash flow issues is easy and quick if your company has accounts receivables or invoices for goods or services delivered to commercial clients or government entities. Staffing issues from sales growth depend on your business and situation. Payroll Financing offers quick and efficient working capital to cover your staffing expenses. This solution is excellent for start-up staffing firms and companies experiencing labor business growth.
For help with working capital issues because of hyper-growth and other business cash flow issues, Bankers Factoring stands ready to help.
Ready for the owner-employees of Bankers Factoring to fund your rapidly growing business? Call 866-598-4295 or go to Bankers-Factoring-Application.