Aerospace Factoring to Alleivate Cash Flow Problems
Supplier Financing for the Aerospace Industry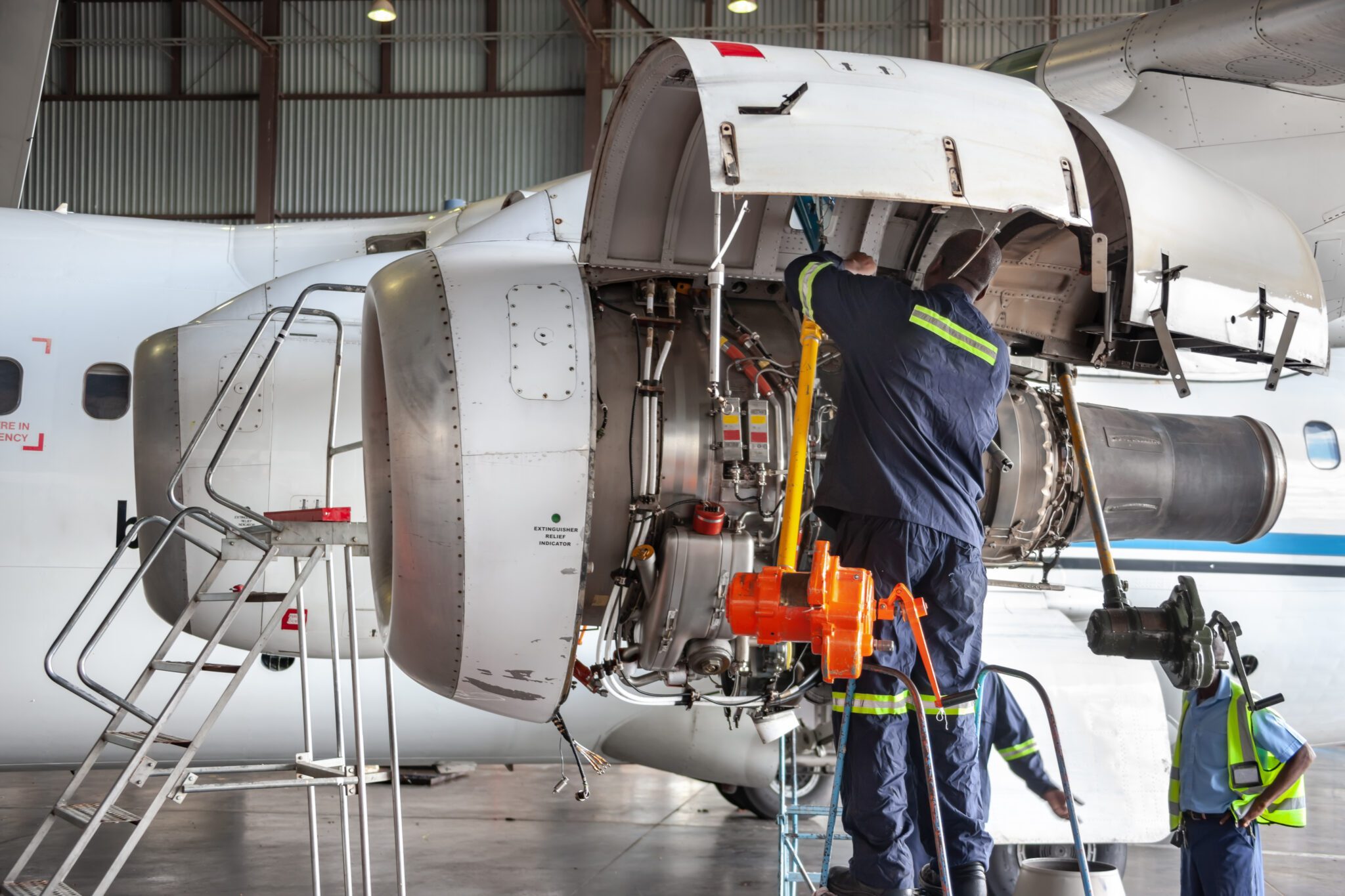 Non-Recourse A/R Factoring for Aviation Contractors
Aviation & Aerospace Company Invoice Factoring Summary
Aviation company financing is needed as longer payment terms and slow paying customers rule the industry. Aircraft manufacturers, parts suppliers, and ground handling companies need more cash flow to keep up with strict rules and service standards.
Aerospace invoice factoring helps fund aviation businesses with aerospace parts inventory, working capital payroll funding, leases, and material costs. The factoring process is simple – sell your invoices to a factor and receive working capital.
What is aviation invoice factoring?
Aerospace and aviation company financing through selling open invoices is called invoice factoring. Aviation services range from ground handling, private charter, repair, and upkeep to customer support. Large customers require longer payment terms causing up to 90-day delays for payment. Factoring invoices helps offset the short term cash flow gaps from longer payment terms.
Keep reading the full article, What is Invoice Factoring? How Does it Work?
How does an aviation factoring agreement work?
A company and the factor enter into an agreement where the factor buys the company accounts receivable (A/R) and provides cash flow funding in exchange. The factor is assigned your receivables and manages the collection process for you.
Keep reading the full article, What is Notice of Assignment in Factoring?
Does my aviation company qualify for Invoice Factoring?
Doing business at the airport requires cash flow financing to pay employees, cover leases, and revenue sharing agreements. The good news for small companies is that invoice factoring helps remove short term cash flow gaps. You can qualify for factoring financing if your business has open invoices from a commercial or private airline manufacturer.
Also, read offer credit terms through invoice financing.
Your aerospace firm can rely on your customer's credit history to obtain financing for new material, staffing, and resources.
Aviation factoring company qualifications:
Open invoices from a commercial company
Creditworthy customers
Gross margins above 20%
Unencumbered receivables – no liens over business assets
Aviation and Aerospace Industries for factoring funding services:
Aerospace Manufacturing
Avionics
Airplane Parts Supplier
Defense Contracts
Commercial Airlines
Commercial Ground Handling
Fueling Services
Private Charters
Customer Support / Call Center
Above Wing Services
Below Wing Services
Aircraft Maintenance
Regional Carriers
Mainline Carrier Services
Cleaning and Cabin Services
Food and Beverage
Airport Guest Services
Advantages of Aviation Company Financing
Financing your business with invoice factoring services provides two main benefits:
Fast funding within 3 to 5 days of your application
No balance sheet debt or strict qualification process
Leveraging unpaid invoices from large customers such as aircraft manufacturers, commercial airlines, and private jet companies can help pay your front line staff. It is common for small businesses to take on large contracts with service level agreements which place strict demands on your company's staffing levels and working performance.
Please read what are invoice factoring services?
Due to the long sales cycle and payment terms, aircraft manufacturers and assemblers benefit from bypassing the receivable cycle. Margins are slim in the aerospace industry, causing cash flow crises, budget limits, and financing issues.
Factoring invoices takes away the burden of working capital gaps.
Faster payments
Weekly payroll financing
Ability to extend credit payment terms to customers with bad debt protection.
Easy account set-up
Back-office receivables support – we remove the burden of handling A/R internally.
Accessible funding up to $3,000,000 in monthly invoices
Flexible finance options for businesses all of sizes.
What are typical aviation factoring fees?
The cost of factoring includes two expenses – fees and factoring rate or lower rate. Your total invoice factoring costs start with any fees the factoring company charges. The lesser rate is the cost of funding or getting the capital set as a percentage over a fixed period. For example, you might have a 1.5% factoring rate per 30 days and a .055% daily rate following.
Fees are charged by the factor on your agreement, terms, and conditions. For example, there might be wire transfer fees, administrative charges, or processing fees added to your contract.
Keep reading the full article, How Much Does Factoring Cost?
How to get started with an aviation factoring company?
The financing process is simple and only requires an online funding application to get started. Your application includes information about you, your business, your customers, and some financial data. Moreover, checking your options carefully when finding a factor financing company is crucial.
Criteria for funding an aviation factoring company:
Industry skills in aviation and aerospace manufacturing, ground operations, and service
A trusted firm with access to ample working capital
Does the company provide bad debt protection through non-recourse factoring?
Am I provided with a customized funding program for my business?
How long does funding take?
How much are initial cash advances?
Bankers Factoring Aviation and Aerospace Company Funding Services
Aviation businesses can improve cash flow by creating a finance plan with factoring invoices. Bankers Factoring provides cash advances from 80 to 93% with funding on the same day as account set-up. Our team of finance experts works hard to fund aviation businesses within 3 to 5 days of the application.
Aviation Industry Bad Debt Protection
Bankers Factoring provides bad debt protection if your customer becomes bankrupt or insolvent. We create custom made cash flow solutions to beat the month's wait for customer payments. Accelerate your cash flow by selling invoices and growing your business.
Ready for the owner-employees of Bankers Factoring to help you grow your aerospace company with our invoice funding, including bad debt protection? Use our fast online factoring application or call the toll-free number 866-598-4295