Unlock Your Business Potential with Invoice Factoring for Auto Glass Repair and Windshield Replacement Services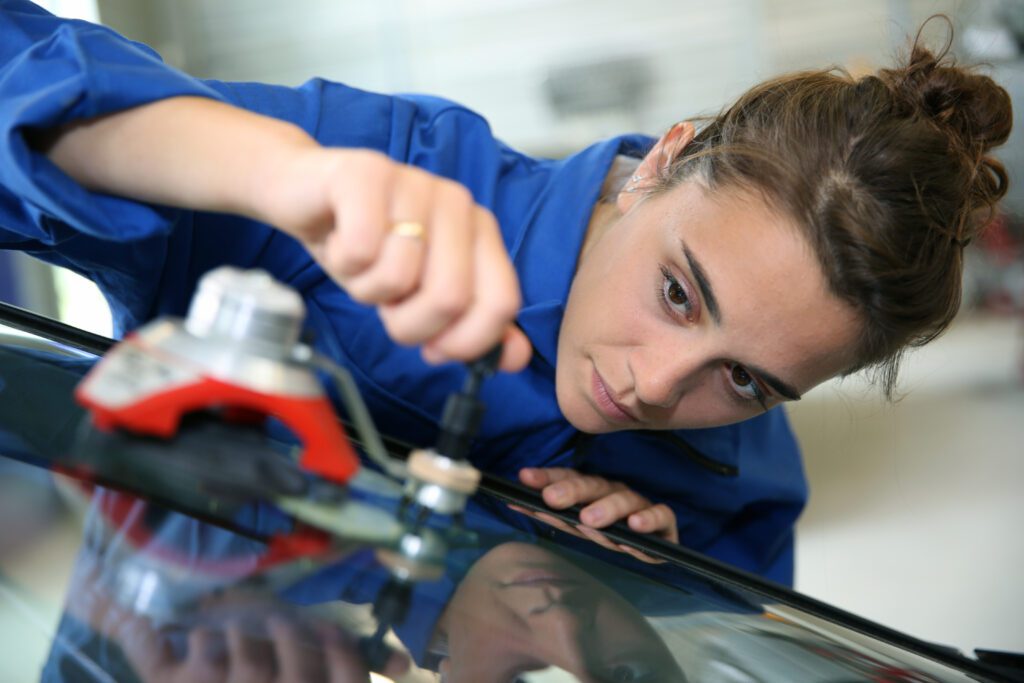 Invoice Factoring for Automotive Glass Installers
As a business owner in the auto glass and windshield replacement industry, you face unique challenges daily. From managing inventory to providing exceptional customer service, your plate is always full. One common hurdle that many business owners like you encounter is managing cash flow because of dealing with insurance companies. Thankfully, there is a solution that can help you overcome this obstacle and unlock your auto glass repair business's potential: invoice factoring.
Waiting for Payments on Insurance Claims
Insurance companies are notorious for slow-paying the repair or replacement claims of windshields in the automotive glass industry. Don't wait 30-90 days for the insurance company to pay you on an insurance claim. Receive same-day funding with Bankers Factoring's auto glass industry funding program. Whether a windshield chip, spider web crack, dollar bill crack, or full windshield glass replacement, we can fund your business fast versus waiting for vehicle insurance cover.
Understanding Invoice Factoring:
Invoice factoring is a financial tool that allows you to sell your outstanding invoices to a factoring company at a discounted rate. In return, the factoring company advances you a portion of the invoice amount, typically around 80-90%. This immediate cash injection can be a game-changer for your business, enabling you to cover expenses such as payroll, inventory restocking, and equipment maintenance without having to wait for your customers to pay their invoices.
In addition to windshield repair factoring, we also have funding for auto repair shops and parking lot repair car companies funding.
Benefits of Invoice Factoring for Automotive Glass Repair:
1. Improved Cash Flow: With invoice factoring, you no longer have to wait 30, 60, or even 90 days for your insurance company customers to pay. Instead, you can access the funds you need within 24-48 hours, allowing you to keep your business running smoothly and stop cash flow problems.
2. Flexibility and Growth Opportunities: Invoice factoring provides you with the flexibility to take on new projects, absorb the cost of windshield inventory, expand your services, or invest in marketing efforts to attract more customers. With a steady cash flow, you can seize opportunities that may have previously been out of reach. Windshield damage repair or replace is a growing industry for both mobile and fixed glass repair shops.
3. Enhanced Customer Relationships: By utilizing invoice factoring, you can maintain consistent cash flow and avoid late payments or missed opportunities due to cash shortages. This, in turn, allows you to provide top-notch service to your customers and strengthen trust and loyalty to your account debtor, the insurance company.
Choosing the Right Factoring Company:
When considering invoice factoring for your auto glass and windshield replacement business, it's crucial to choose a reputable factoring company that understands your industry's unique needs. Look for a company that offers competitive rates, transparent terms, and excellent customer service. Additionally, ensure that they have experience working with repair and replacement repair shop businesses like yours and can provide references to validate their track record. From windshield chips to the replace your windshield market, we understand your business.
Windshield Replacement Funding from Bankers Factoring
Invoice factoring can be the key to unlocking your business's potential and overcoming cash flow challenges in the auto glass and windshield replacement industry from insurance companies. With improved cash flow, flexibility, and enhanced customer relationships, you can take your business to new heights. Take the time to research and partner with the right factoring company, and watch your business thrive. Don't let cash flow constraints hold you back – embrace low-cost invoice factoring and propel your repair or replace glass installation business forward.
Ready for the owner-employees of Bankers Factoring to grow your business with our award-winning receivable factor financing, including bad debt protection? Use our fast online factoring application or call 866-598-4295.